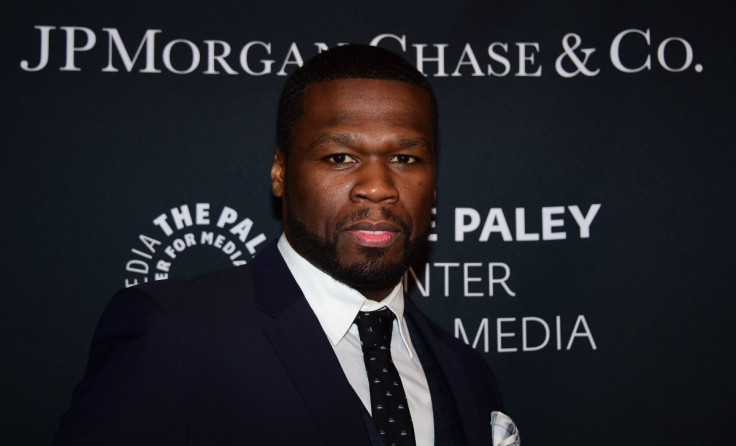 The old saying, "If something looks too good to be true, then it probably is", never rang truer. Rapper 50 Cent has claimed that the wads of cash he was pictured flaunting on Instagram amid his bankruptcy proceedings were fake.
The Power executive producer admitted he had been showing off counterfeit cash after he was ordered by the judge to explain his antics after doubts were raised about his financial status. "There's a purpose of having a bankruptcy process be transparent, and part of that purpose is to inspire confidence in the process," US Bankruptcy Judge Ann M Nevins said back in February.
In a written declaration filed on 8 March, the Get Rich Or Die Tryin' hit maker said that the cash he had posed with in several pictures ( including one where he spelled out the word "broke" and another stunt where he stashed cash in his fridge) was prop money used in photo sessions. He defended the posts claiming that the images were all a part of his profession in the entertainment industry and helps create a persona.
"Hip-hop culture is widely recognised as aspirational in nature," the court document read. "The standard by which artistes and fans engage is commonly tied to money, jewellery, products and advertising over social media.
"Products and brands are now marketed through social media as an effective way to engage with consumers.
"Just because I am sensitive to the needs of maintaining my brand does not mean that I am hiding assets or that I have lied on my filings in this Bankruptcy Case, neither of which is true."
The rapper, aka Fiddy, whose real name is Curtis Jackson, filed for chapter 11 bankruptcy in July 2015, days after a judge ruled that the Grammy winner must pay $5m (£3.5m) in damages to Lastonia Leviston, 36, after posting a sex tape involving her boyfriend, without her consent. The move allows a business or a person to claim insolvency, but gives them time to reorganise their finances and negotiate a repayment plan with creditors.
News of his social media antics comes days after it emerged he owned his Connecticut mansion despite reports he had managed to offload it for $8m (£5.6m). The star's lawyer said in a statement: "While Mr Jackson's exclusive broker, Jennifer Leahy of Douglas Elliman has received numerous inquiries from prospective purchasers and one developer specifically interested in converting the property for an assisted living facility, no contract for sale has been executed and the property has not yet been sold."