Rapper 50 Cent has asked a judge to reduce the compensation he was ordered to pay a sex tape victim, according to reports. The US rapper filed for Chapter 11 bankruptcy in July 2015 just days after a judge ruled he was responsible for leaking intimate footage of Rick Ross' ex-girlfriend, Lastonia Leviston, without permission and he has now made fresh claims that he can not afford the payment.
According to reports by the New York Post's Page Six, 50 Cent, real name Curtis Jackson, has asked if the damages could be dropped from $7m (£4.8m) to $1.6m or even less as he is suffering financial difficulties. However, Manhattan Supreme Court Justice Paul Wooten is said to have shut down the rapper's pleas, stating his legal team could have raised the financial issue earlier in the proceedings.
Wooten reportedly said, as reported by the New York Daily News: "[This issue] is being raised not at the 11th hour but at the 11:59 hour," referring to the fact that he had almost signed documents ordering that 50 Cent must pay the full amount. Describing the hip hop star's latest demand as "strategic", Leviston's lawyer Brian Isaac said: "They asked you to split the damages. [Now] they want a $2.5m discount for you to follow their [request]."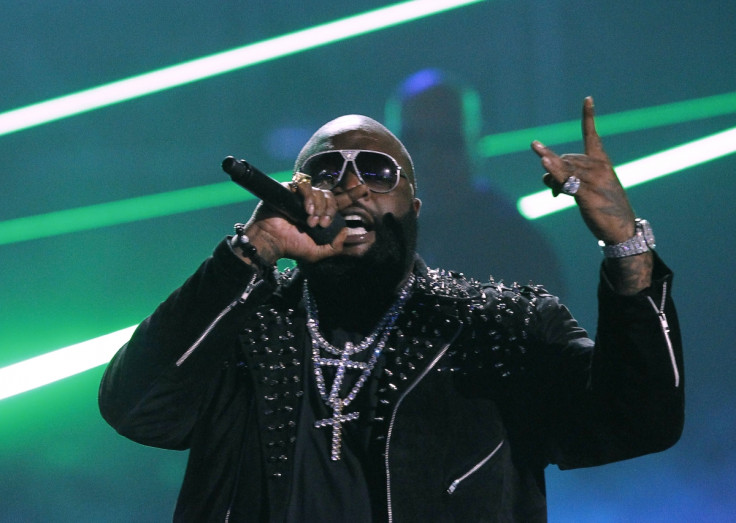 Isaac deemed 50 Cent's behaviour as "malicious" and said the $7m compensation was "very, very conservative". Wooten is expected to file a ruling towards the end of January in response to the reduction and 50 Cent's other requests, which include throwing out the verdict and scheduling a new trial.
In the initial trial, it was found that 50 Cent leaked Leviston's sex tape in retaliation at rapper Rick Ross, whom he has feuded with for several years. In a separate case, 50 Cent, 40, is said to have filed a lawsuit against Ross, 39, who allegedly sampled the rapper's debut single In Da Club without permission on his Renzel Remixes mixtape. TMZ previously reported that 50 Cent was demanding Ross pay out $2m for the alleged copyright breach.
Since his bankruptcy filing, 50 Cent has flashed stacks of dollar bills on his Instagram account and is in the process of selling his Connecticut mansion, which is now on the market for $8.5m after several price drops.