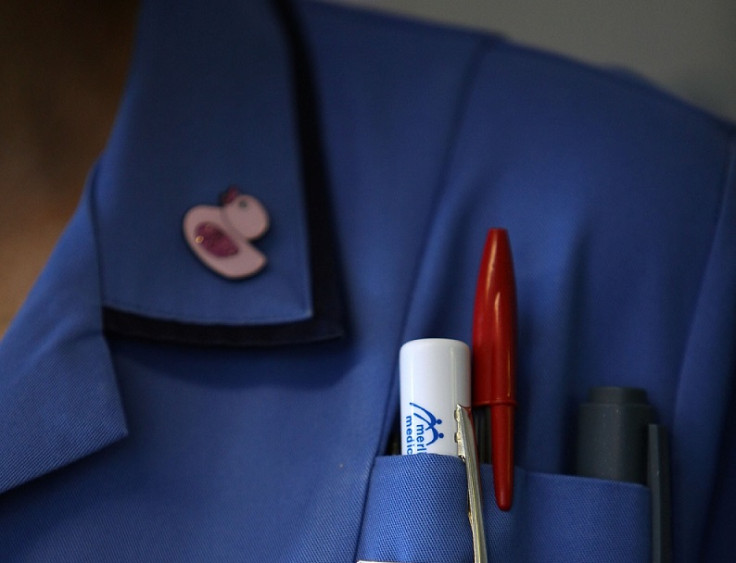 In the fast-changing world of today where people switch jobs at the drop of a hat, Elena Griffing has kept hers for seven decades. The 90-year-old has no plans to retire as she celebrated her 70th work anniversary at the Sutter Health Alta Bates Summit Medical Center, a San Francisco Bay Area hospital.
Such is her dedication to work that in the long years of her service at the hospital, she has availed of only four days of sick leave.
In a blog posted on the hospital's website, the hospital reported that Griffing was recently honoured during Women's History Month by more than 3,000 Sutter Health leaders in Sacramento.
"Elena Griffing has been breaking records, charming everyone she meets and wearing stylish heels on the job at Alta Bates Summit for 70 years," the blog reads.
Nurse Alice Alta Miner Bates, the founder of the hospital, reportedly discouraged Griffing, in her 20s then, from wearing "her 3-inch heels" as she might fall and "would probably sue the hospital."
"Elena has never fallen and never sued," the blog adds, noting that the nonagenarian continues to fly down the halls of the medical centre "and has no intention of slowing down or retiring".
"By pushing the boundaries of opportunity, Elena — and so many other influential women across the United States — shaped the destinies of future generations of women. I'm so thankful for their determination and drive," Sarah Krevans, president and CEO of Sutter Health is quoted as saying in the blog post.
Krevans goes on to cite Griffing's statement: "Sutter Health has given me the opportunity to continue to do what I love. I want to work forever."
Griffing, who works as a patient relations representative now, had started off on 10 April, 1946, when she was just a 20-year old. The medical centre in Berkeley was called Alta Bates Community Hospital back then.
Griffing was born and brought up in Berkeley and studied at John Muir Elementary, Willard Middle School and Berkeley High. She walks several miles every day and stays away from junk food to keep fit, the blog reads.