In two separate initiatives in their respective countries to deal with cases of alleged tax evasion and money laundering, German finance minister Wolfgang Schäuble and his French counterpart Michel Sapin have called for a common global blacklist of tax havens.
Their measures follow the leak of documents from Panama-based law firm Mossack Fonseca, or the so-called Panama Papers.
Both Paris and Berlin suggested that various national and international blacklists be combined to form one common global list and also stressed on the need to make public the names of the ultimate beneficiaries of all corporate structures, including shell companies, trusts and foundations that are likely to dodge transparency rules. They also want the Organisation for Economic Co-operation and Development (OECD) to establish common definitions for tax-dodging and money-laundering.
"We need full transparency worldwide," Schäuble was quoted as saying while releasing a 10-point plan, "Fighting effectively against tax cheating, tax evasion and money laundering." The plan proposes to force Panama to comply with international transparency norms or face sanctions, the Financial Times writes.
Martin Jäger, Schäuble's spokesman, was quoted as saying by the paper that in addition to efforts by individual countries like Germany and France, international co-operation is also required to counter tax havens. He added that Society for Worldwide Interbank Financial Telecommunication or SWIFT international banking network could help in cutting cash flows to countries found ignoring "serious criminality".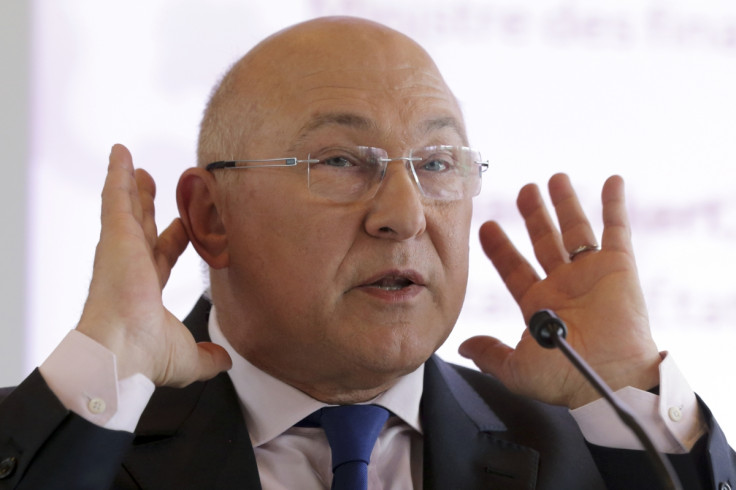 In Paris, a similar 13-point plan was issued by the foreign minister, with plans afoot to release a list in the coming weeks of names of ultimate beneficiaries of trusts and foundations that have links in France. Panama, which was removed from the blacklisted countries in 2012, was reintroduced to the list last week. The country is also proposing tougher criminal sentences for intermediaries that give consultations on how to dodge taxes.
"Naming and shaming is good but not enough, as we can see," an adviser to Sapin was quoted as saying, who added that the sanctions imposed on the blacklisted countries will "have to be effective and significant."
Meanwhile, the European Union is set to announce proposals in the coming week that will force large EU-based companies to have a country-by-country financial record in their annual result disclosure. They will also be required to give separate records for offshore jurisdictions.