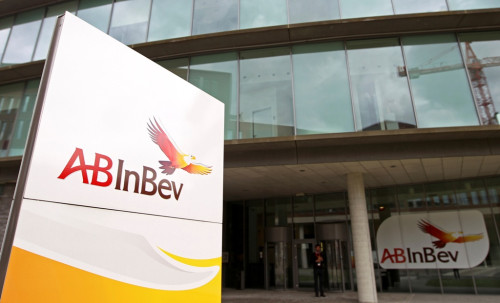 Anheuser-Busch InBev, the world's biggest brewer and maker of Budweiser and Stella Artois beers, is in advanced talks to buy back South Korea's Oriental Brewery from private equity owners KKR and Affinity Equity Partners for over $4.5bn (£2.7bn, €3.3bn).
Both sides are drafting the final terms of a deal and hope to reach an agreement before the end of the month, unnamed sources told Reuters. A deal would herald one of Asia's biggest ever private equity transactions.
Under a 2009 accord, AB InBev has the right, but is not required, to buy back Oriental Brewery (OB) on preset financial terms within five years of the closing of the transaction with KKR, a period that ends in July 2014.
That agreement lets KKR to sell OB back to AB InBev for around 11 times earnings before interest, taxes, depreciation and amortization (EBITDA), the unnamed sources said.
A purchase would strengthen AB InBev's footprint in the Asia-Pacific.
Beer consumption in Asia, a $258bn market, is growing twice as fast as the rest of the world. However, the Asia-Pacific accounts for just 14.3% of the 403 million hectoliters of beer AB InBev sold and 2.5% of its $15.5bn in EBITDA, according to the most recent company filings.
A sale would denote the biggest-ever Asian exit for both KKR and Affinity.
Pursued by Reuters, AB InBev, KKR and Affinity refused to comment. Oriental Brewery could not be reached for comment.
"The option to buy back [Oriental Brewery] was struck in 2009 when the world looked a much bleaker place. And I suspect that the agreed buy-back multiple looks very attractive in today's world," said Trevor Stirling, an analyst with Bernstein Research.
OB reported EBITDA of around $400m in its last financial statement, filed at the end of 2012. Under KKR's ownership, the brewer cut costs, improved cash flows and added market share to become South Korea's largest.
OB and its sole domestic rival Hite Jinro control 90% of South Korea's beer market.
Asian Beer M&A
Global brewers have been drawn to Asia following a surge in beer consumption in the region. Carlsberg, Heineken and SABMiller have all closed deals in the region over the past five years to counteract slow-moving sales in mature markets.
Heineken paid $6.4bn for control of Tiger beer maker Asia Pacific Breweries in 2012, translating into a multiple of 35 times the earnings.
OB Ownership
AB InBev sold Oriental Brewery to KKR for $1.8bn in 2009. That sale was part of InBev's efforts to raise money to pare debt following its acquisition of US beer maker Anheuser-Busch in 2008.
KKR later sold half of its equity stake in OB to Affinity.