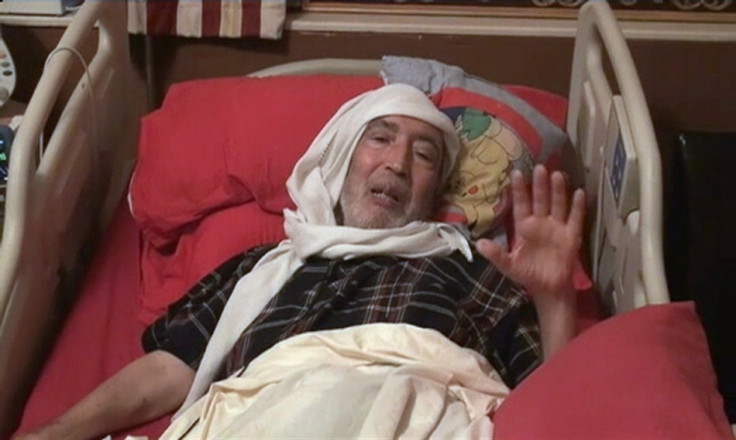 On Monday 27 February 2012, the Al Jazeera English channel broadcasted a programme "Lockerbie: Case Closed", in which it claimed to "reveal the secret contents" of a report, as yet unpublished for legal reasons, by the Scottish Criminal Cases Review Commission (SCCRC). The report casts such serious doubt on the evidence against Abdel Baset al-Megrahi, that the guilty verdict against him is suggested to be unsafe. In the Al Jazeera programme a spokesperson for the SCCRC used the term "unreasonable".
Mr al-Megrahi is the only person ever convicted of playing a part in planting the bomb which brought down Pan Am Flight 103 over Lockerbie, Scotland, in December 1988. He was sentenced to life imprisonment on 31 January 2001 and was freed on compassionate grounds on 20 August 2009 on the grounds that he was suffering from terminal prostate cancer and expected to live only a few months longer.
Much more publicly critical of the verdict than the SCCRC, it is the contention of Mr al-Megrahi's Defence QC, Tony Kelly and his investigation team, led by former Scottish police detective, George Thomson that the SCCRC's report along with evidence from their own extensive enquiries "prove" beyond doubt, not simply Mr al-Megrahi's innocence but that Libya (and so Colonel Gaddafi) was not involved!
In February 2011, after fleeing Tripoli for the city of Al Bayda, Libya's ex-Minister of Justice, Mustafa Abdul Jalil, claimed in an interview given to reporter Kassem Hamadé for Sweden's Expressen newspaper, that Colonel Gaddafi himself ordered the Libyan Secret Service to place the bomb in the plane. Swedish UN diplomat Bernt Carlsson was one of the 259 people on board the Boeing 747. A member of the flight's crew was also Swedish, as was one of the passengers.
Currently Chairman of the National Transitional Council of Libya and therefore Head of State for the caretaker government, Mr Abdul Jalil claimed at the time of the interview for Expressen, to have proof of Colonel Gaddafi's personal order to destroy the plane and its passengers, though he has furnished none to date.
Therefore we have one body proclaiming Mr al-Megrahi's innocence whilst the present leader of Libya still says Colonel Gaddafi gave the order and appears little worried by the fate of Mr al-Megrahi. One reason why this conflict of views might occur is found in the indictment against Mr al-Megrahi: at Kamp van Zeist, The Netherlands in April 1999:
(Two defendants) ...and the charges against you are that:
(1) between 1 January 1985 and 21 December 1988, both dates inclusive, at...List of several places
Being members of the Libyan Intelligence Services, and in particular being respectively the head of security of Libya Arab Airlines and thereafter Director of the Centre for Strategic Studies, Tripoli, Libya and the Station Manager of Libyan Arab Airlines in Malta...
You did conspire together and with others to further the purposes of the Libyan Intelligence Services by criminal means, namely the use of explosive devices in the commission of acts of terrorism directed against nationals...and in particular the destruction of a civil passenger aircraft and murder of its occupants...
The charge sheet continues for several pages in which the names of other agents are given, but it is very clear the prominent role in this sector of the Libyan Secret Services, Mr al-Megrahi plays and where the buck stops and any order of such importance would involve Mr al-Megrahi. There is no suggestion that he acted alone.
The " Lockerbie Bombing" was quite horrific. On 21 December 1988, Pan Am Flight 103, a Boeing 747 on route from London Heathrow to New York JFK was destroyed when 450gr of high explosive with a timer inserted into a Toshiba radio-cassette player packed in a Samsonite suitcase, detonated at 7.03pm as the aircraft was flying at 31,000ft.
Its departure delayed at Heathrow, the bomb was timed to go off when the aircraft should have been over the Atlantic, so leaving little or no trace. Instead debris was strewn over a wide area, partly blown by the high wind currents into a remote corner of England but mainly in and around the small community of Lockerbie, Dumfries and Galloway, Scotland.
The Boeing 747 from Heathrow, was the transatlantic leg of Flight 103 which had started in Frankfurt, Germany on a Boeing 727, passengers and luggage feeding on to this final stage of the journey. Aboard were 243 passengers and 16 crew members. One hundred and eighty-nine were American, including 35 who were students at Syracuse University.
At the time of the explosion which occurred in the forward cargo hold, the plane was travelling at a ground speed of 500mph. Investigators estimated that three seconds after the explosion, the cockpit broke off leaving the fuselage an "open cylinder" through which tornado force winds crushed people's chests and stripped off their clothes. Those not wearing seat belts ejected into the night air which was -46C. It is possible that a number of cockpit crew and passengers only died on ground impact.
As the fuselage descended it broke into smaller pieces and that part attached to the wings section landed in Sherwood Crescent, Lockerbie, where, upon impact, the 91,000kg of kerosene stored therein exploded in a fireball, killing 11 of the town's residents.
The Investigation conducted by Dumfries and Galloway Constabulary found fragments of a Samsonite suitcase believed to have concealed the bomb (a similar plot had been uncovered by German police shortly before) along with parts of a circuit board from a Toshiba radio-cassette player.
A part of a timer made by Swiss company Mebo and similar to those that the company supplied to the Libyan Security Services was found in a piece of charred material. Pieces of clothing found to have been "Made in Malta" were traced to a shop in Sliema owned by Tony Gauci who would subsequently, after some 20-odd interviews, go on to identify Mr al-Megrahi as the purchaser. He would be a key Prosecution witness.
Al Jazeera in their documentary would highlight just how poor a witness Mr Gauci would be giving a photofit to investigators that looked nothing like Mr al-Megrhai and even getting his height wrong by some six inches! The first interview was some nine months after the supposed purchase (07 December 1988) on 01 September 1999 and later, at the trial in The Netherlands when identifying the accused, it transpired that Mr Gauci had seen a picture of al-Megrahi in the magazine Focus for a while beforehand!
Controversies over the exact day/date (07 December) for the purchase of the clothing and whether the timer fragment was truly the right one were also aired but Mr Gauci's evidence was really the biggest hole in the Prosecution's case.
Mr al-Megrahi is innocent then? In any other profession, probably, but as no-one in Libya has denied that he was in the Libyan Secret Service and it has been widely reported that the National Transitional Council in Tripoli don't care what happens to him and they, or a newly elected Government will accept an approach for his extradition, it's less clear-cut
Often overlooked and rarely mentioned outside France, on 19 September 1989, UTA Flight 772, a DC10 on route from Brazzaville, Republic of Congo and N'Djamena, Chad to Paris CGD, blew up over the Sahara Desert in Niger. The plane's destruction was caused by a bomb packed in a grey Samsonite suitcase stored in the forward cargo hold. All 170 passengers and crew were killed.
After a lengthy investigation, six Libyan perpetrators were put on trial in absentia, Libya refusing their extradition request, at the Paris Assize Court and convicted in 1999. Prominent among those found guilty was Abdullah Senussi, Colonel Gaddafi's brother-in-law and deputy-head of Libyan Intelligence.
The motive for the bombing was thought to be France's support for Chad in its war against Libya (1978-1987) which ended in defeat for Libya at the the Battle of Maaten al-Sarra. However, AFP writing for Al Arabiya News on 18 July 2011, quoted the former Libyan Foreign Minister, Abdel Rahman Shalgam who had defected to Benghazi in March saying:
"The Libyan Security Services blew up the (UTA) plane. They believed that opposition leader Mohammed al-Megrief was on board, but after the plane was blown up, it was found that he was not on the plane."
The interesting twist came when Mr Shalgam continued:
"The Lockerbie operation was more complex...the role of states and organisations has been discussed, and while the Libyan Services were implicated, I do not think it was a purely Libyan operation."
Mr al-Megrahi did not choose to take the witness stand at Kamp van Zeist, for one thing he had a wife and family in Libya to think about. It might be in his interest, through for his lawyer to give his full side of the story - he has nothing to lose.