One Filipino soldier and at least 10 suspected Abu Sayyaf militants have reportedly been killed on Tuesday (11 April) in clashes between the militants and Philippines government forces in Bohol province in the country's Central Visayas region.
Sources told ABS-CBN News that 11 bodies were recovered as fighting continued in the resort town. But, military spokesman Brigadier-General Restituto Padilla told the channel in Manila that five bodies have been found, including the Filipino soldier.
Philippine National Police chief Director General Ronald Dela Rosa said the firefight began in a mountainous area on Tuesday morning, and confirmed the casualties in the government forces. The army said the operation was launched after it had "monitored presence of 10 armed men with 3 pumpboats along the riverside of So Ilaya, Brgy Napo in the area of Inabanga, Bohol".
"The information came from alert residents and other citizens who were watching over their respective communities," the Armed Forces of the Philippines said in a statement. It added that additional forces from the Army, Air Force and the Navy were at the site to assist the forces.
The military also said the suspected militants were "well armed with heavy caliber weapons", but were "cornered in an isolated section of the sitio".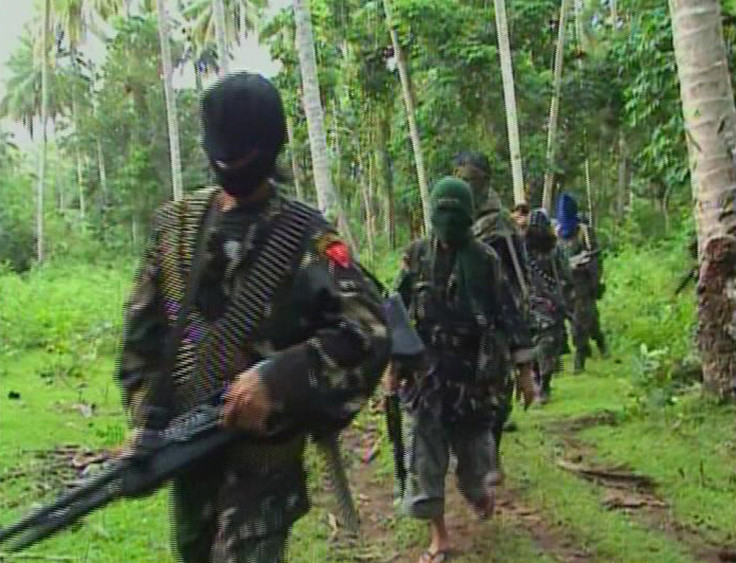 The clashes reportedly took place two days after the US and Australia issued travel warnings for the area.
"The US Embassy has received unsubstantiated yet credible information that terrorist groups may attempt to conduct kidnappings in Central Visayas, which includes both Cebu and Bohol provinces," read a statement posted on the US embassy website. The Australian government also issued a similar warning on Monday (10 April).