Philippine President Rodrigo Duterte is set to send more than 200 rogue police officers to the strongholds of Abu Sayyaf, the Islamist group which is known for its dreaded beheadings. Duterte gave a 13-minute dressing down to the erring officers peppered with expletives.
Gathering the allegedly corrupt police officers and addressing them on national television, he told them they are "rotten to the core". All the officers have a number of criminal offences against them including illegal arrests and extortion charges. Some of them in the audience were alleged to have been tested positive for drug use.
During his tirade, Duterte warned: "Are you angry at me? Wait until I finish my term as president. Let's have a gunfight." Just like his past addresses, the speech was filled with foul language, frequently calling the police personnel "idiots" and "sons of b*****s".
Warning that the policemen would be sent to Islamists' positions in the southern parts of the country within two weeks, Duterte said: "If you survive, come back here. If you die there, I'll tell the police not to spend [money] to bring you here and just bury you there."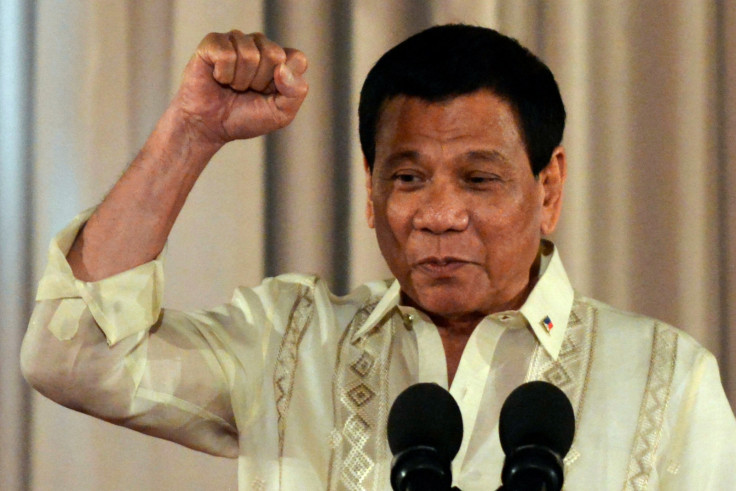 He said the police officers will be dispatched to Basilan Island known to be the birthplace of Abu Sayyaf. The region is notorious for extortion, beheadings and deadly attacks on police stations.
"I will create a battalion just to keep track of your movements because it has been the sad experience of this country that the most vicious criminals are mostly ex-police or sometimes, ex-military men," said Duterte.
He abruptly ended his speech to chair a cabinet meeting.