2 Malaysian sailors rescued from Abu Sayyaf captivity after 8 months
The two sailors were part of five tugboat crew members kidnapped by the Islamist militants in July 2016.
The Philippine Army on Thursday (23 March) rescued two Malaysian sailors from Abu Sayyaf after eight months of captivity in the southern part of the country.
Military officials said the two sailors were among five tugboat crewmembers who were kidnapped by the Isis-linked terror group in July 2016 off Lahad Datu in Malaysia.
Maj Gen Carlito Galvez of the Philippine Army said in a statement that Tayudin Anjut, 45, and Abdurahim Bin Sumas, 62, were freed after a "focused military operation" in Kalinggalang Caluang town in Sulu near Pata Island. The operation took place on Thursday afternoon following a tip-off about the presence of some 30 militants and five captives in the area, ABS-CBN reported.
Military officials said no ransom was paid for the release. The militant group known for kidnappings for ransom had reportedly demanded 100m Philippine peso (£1.6m, $2m) for the release of the five crewmen.
"The rescued kidnap victims are weak and in a sickly state when they were rescued by our troops. Military doctors are now attending to them," Galvez added, according to the Inquirer. He, however, did not disclose if ay clashes took place between their soldiers and the militants during the rescue operation.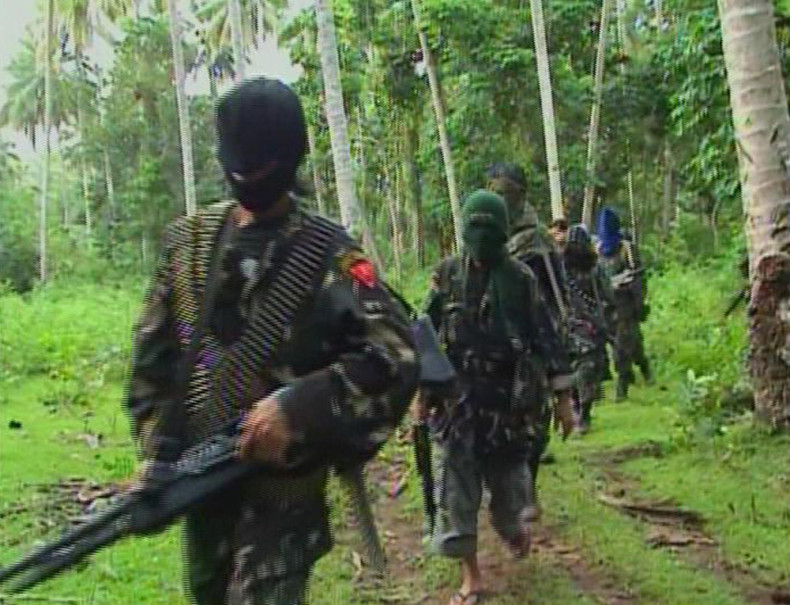 Galvez also informed the media that one Abu Sayyaf fighter surrendered to police on Monday (20 March) while another was arrested a day before.
He said Absara Mursalin Akbara, alias Talin Amsang, 41, surrendered following "continuous pressure through unrelenting combat operations" launched by the country's army under the instructions of President Rodrigo Duterte.
"Akbara is a member of the ASG Sub-Group under Jihad Susukan, operating in the Municipalities of Talipao, Maimbong and Indanan of Sulu Province," Galvez said, using an acronym for the Abu Sayyaf Group.