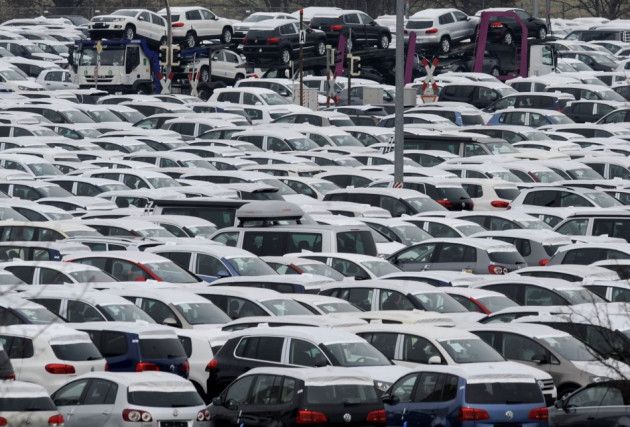 Car sales in the European region declined in December, slipping to the lowest level recorded since October 2010.
New car registrations in the European Union declined 16.3 percent to 799,407 vehicles in December from 955,537 recorded a year-ago for the same month, the Brussels-based European Automobile Manufacturers' Association, or ACEA, said in a statement.
For 2012, car sales declined 8.2 percent to 12.1 million units, the lowest level recorded since 1995.
In France, car sales declined 14.6 percent in December whereas in Germany it fell 16.4 percent. Italy and Spain recorded a fall of 22.5 percent and 23.0 percent respectively.
Germany's car market declined by 2.9 percent in 2012, while Spain, France and Italy experienced contractions at 13.4 percent, 13.9 percent and 19.9 percent, respectively.
However, the UK bucked the general trend with a 3.7 percent rise in car sales in December. For the full year, Britain recorded a growth rate of 5.3 percent.
The data indicates the prevailing weakness in the eurozone, where debt-laden banks are refusing to give finance for car buyers. In addition, customers are stalling their purchases due to the ongoing austerity measures and unemployment.
An earlier research report by Deutsche Bank projected a 3 percent decline in Western European car registrations in 2013.
Due to weak demand for cars in the region, manufacturers including Fiat, Peugeot, GM and Honda have announced job cuts and factory shut downs across Europe.
Among major carmakers, General Motors (GM) and Ford saw their December group sales declining 27 percent. GM's Chevrolet brand led the decline, with sales going down by 31percent, higher than the decline at the group's ailing Opel brand, which is set to close its Bochum, Germany, plant.
Forecasting loss for 2012 and 2013, Michigan-based Ford is planning to shut down vehicle and component plants in the UK and Belgium within the next two years.
In VW Group, Volkswagen sales declined 22 percent, while Audi and Seat fell 19 percent and 15 percent, respectively.
The sales of Korean brands Hyundai and Kia increased 10.5 percent and 6.8 percent respectively as the carmakers lured the market with affordable models with long warranties. Jaguar and Land Rover made a cumulative sales growth of 7 percent.