I remember asking a Samsung employee after the 5.55in Note 2 was announced if smartphones could possibly get any bigger. Well the answer seems to be yes, as a growing crop of enormous smartphone/tablets floods the market.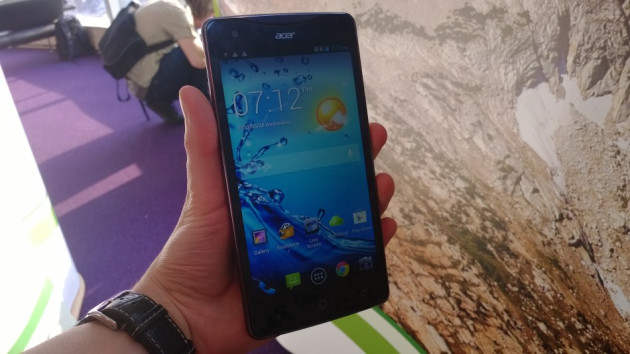 Acer is the latest addition to the craze, with the 5.7in Liquid S1. While not as large as its rivals from Huawei, Asus and Samsung, the S1 is still a bona fide supersize smartphone, although the sort-of-HD 12080 x 720 resolution suggests a less eye-popping display (and price) compared to its full-HD rivals.
Inside, the Liquid S1 is powered by a 1.5GHz quad-core processor with 1GB of RAM, but sadly there's just 8GB of storage. Thankfully a microSD card slot makes this easy to increase.
Where Samsung and Huawei insist on smothering Android with their own skins, applying new home screens, icons and app launchers, Acer has kept things simple by providing Android 4.2 Jelly Bean exactly as Google intended; the stock Android Galaxy S4 and HTC One are popular for a reason, and I'm glad to see Acer take a similar route.
The only addition Acer has made is the 'Float' user interface, which lets you open an application or widget which floats over whatever else you were doing, complete with semi-transparent border.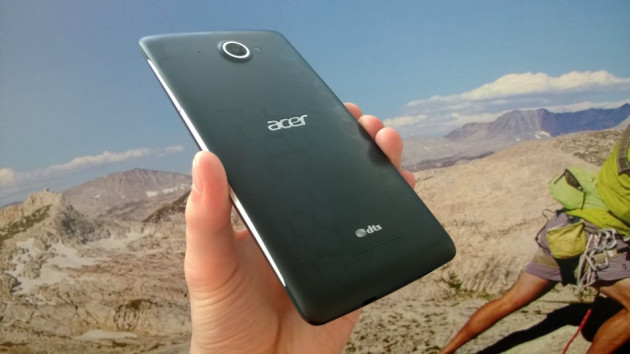 Although it's just 0.15in larger than the Samsung Galaxy Note 2, the Liquid S1 feels like a different device completely, as if the small increase has taken it from a big smartphone to a small tablet, and while web browsing and watching TV is superb on a screen this size (and relatively thin at 9.6mm), you can't help but feel self-conscious wrestling it out of your pocket and holding it to your face.
Round the back there's an 8-megapixel camera, joined by a 2-megapixel camera on the front.
At first I thought phablets were a fad (phad?) which would disappear as quickly as they arrived, but it's getting close to two years now since the first Galaxy Note arrived with a 5in screen, and since then the market has grown non-stop to reach the point where the line between smartphone and tablet is incredibly blurred.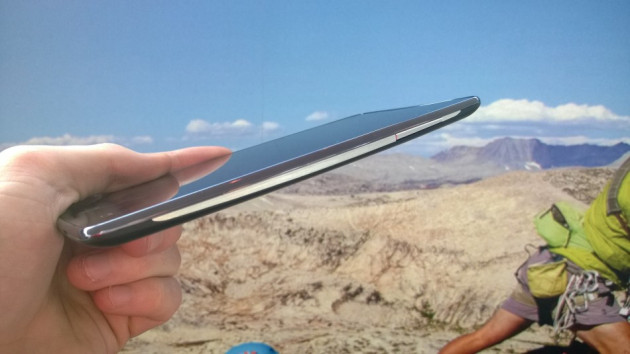 The general rule of thumb - at least among fellow tech journalists - is that if a device fits in your pocket (and the Liquid S1 does) then it passes all the criteria needed to be a phone, and the enormous screen almost negates the need to buy both a phone and tablet. Sadly, Acer seems to have missed a trick with the S1's battery; given the huge size of the phone, I had expected an equally large battery, but at 2,400 mAh, it's considerably smaller than the Note 2's 3,100mAh capacity. We'll have to see what effect this has on battery life when we check out the S1 with a full review.
Where the Samsung Galaxy Note 8.0 borders on the ridiculous with its 8in screen - no, it won't fit your pocket - the Liquid S1 is big enough to offer big-screen tablet benefits with none of the portability drawbacks.
Acer is yet to announce a price for the Liquid S1, although we're expecting it to come in at around £300 SIM-free, which would makes it £200 cheaper than many rivals. Launching in the third quarter will put it up against the Samsung Galaxy Note 3, expected to arrive in August, but if a budget supersize phone with stock Android is for you, the Acer could be worth considering.