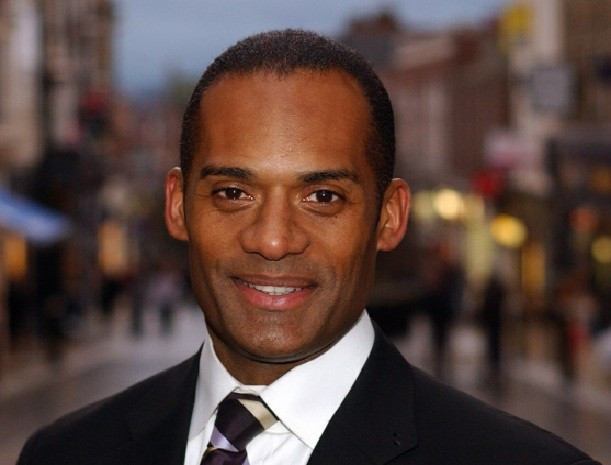 A multi-millionaire Conservative MP dubbed the "Tory Obama" is being groomed to stand against David Cameron in a secret leadership bid.
IT tycoon and rising party star Adam Afriyie is poised to stand as Tory leader if a backbench revolt forces Cameron's resignation.
Two Tory MPs have confirmed they were asked to sign a letter endorsing Afriyie as a leadership challenger in the event of a contest. According to one, Afriyie's supporters claim 40 MPs had already signed the letter, though in public they deny it exists.
Tory MP Mark Field, a key ally of Afriyie, praised his "compelling" leadership credentials and said it was "difficult" to see how the Tories could win the 2015 Election.
Confirming he had discussed Afriyie with other Tory MPs, Field said Afriyie would only stand if Cameron were to lose the next Election and resign as Conservative leader.
But Cameron supporters rubbished those claims. "'It is sheer madness even to talk about a leadership challenge when we face an uphill battle to win the next election," said one minister. "These people are crazy. We have to rally round David Cameron, not sneak around plotting behind his back."
A rumoured 55 Tory MPs say they will demand a leadership contest if Cameron's poll ratings continue to trail Labour leader Ed Miliband. Only 46 MPs are required to trigger a vote of no confidence.
Afriyie is keen to distance himself from the rumours, writing in an email: "David Cameron is Prime Minister and I am concerned that the media is taking attention away from the promised referendum. We are all working hard to achieve a Conservative majority so the British people get their say on the EU."
But though some dismiss Afriyie as a "stalking horse" candidate, his supporters say he sees himself as a serious leadership contender.
The son of a white mother and Ghanaian father, Afriyie built up a £100 million personal fortune through his IT business before entering politics as the MP for Windsor, in 2005.
The rumours have been stoked by claims that Field is canvassing support for Afriyie, with Afriyie said to be frustrated at not being promoted under Cameron. Field was sacked as a frontbencher by Cameron.
Afriyie's bid is said to be more advanced that two other rival campaigns, and has attracted support from three Tory "leading lights" from the 2010 intake, including former MEP Chris Heaton-Harris.
Insiders describe Afriyie's circle as the "Windsor set", in comparison to the so-called "Notting Hill set" - later the "Chipping Norton set" - that grew around Cameron.
"What's going on around Adam is reminiscent of the Notting Hill set," one source told The Sunday Times, adding: "If Cameron fails in 2015, we don't want the whole leadership thing to be a stitch-up for one of the big coalition figures. We are looking at what Cameron and his crowd were doing in 2004."
Field confirmed he had discussed Afriyie's prospects with other MPs, but insisted: "This is not some organised plot. Discussing a long-term option has nothing to do with plotting against the current leadership."
Bookmaker Ladbrokes has slashed Afriyie's odds to be next Tory leader to 33/1, from 100/1, with Mayor of London Boris Johnson remaining 4/1 favourite.