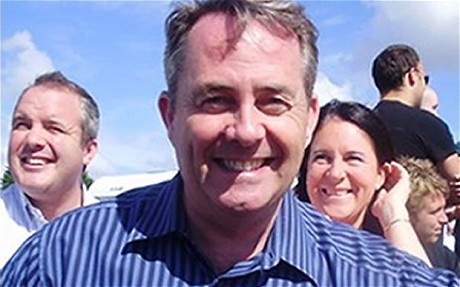 Adam Werritty, the man at the centre of the Liam Fox controversy, has so far remained aloof to the media. The only contact he has on record, was the meeting at a secret location with the cabinet secretary held yesterday. Aside from that, no one has much clue of who the man really is.
But according to an article in today's Evening Standard, Werritty fitted the bill of a person looking to live the high life on the coat tails of others. Friends described him as a "Walter Mitty figure" who took advantage of the defence minister's friendship. Mitty, a fictional character, is portrayed as a meek, mild man with a vivid fantasy life in a short story by James Thurber.
"It is clear that Werritty was masquerading as something he was not," another friend said. "He was hanging around and popping up in places trying to be a part of a group."
Earlier today The Guardian published details of the Dubai hotel Werritty checked into during the much documented meeting in the UAE capital. The Shangri-La hotel, with its five-star facilities including a rooftop swimming pool and £350-a-night rooms, is not the kind of hotel someone would check into on a regular business budget.
Werritty also selected to eat at one of city's more expensive restaurants - Ruth's Chris American steakhouse. A steak there costs £50 each and a Maine Lobster for even more. The most expensive bottle of wine would set you back over three grand.
It was the same restaurant that Werritty bumped into Harvey Boulter at, and arranged the joint meeting with the defence secretary that sparked the Fox/ Werritty the following day.