Gambia: Adama Barrow calls for Yahya Jammeh to support transition of power
Jammeh declared on Friday that he would not accept results of the election that saw him lose power.
Adama Barrow, the new president-elect of Gambia, has said that the outgoing leader had no grounds on which to invalidate the results of the election which saw Barrow claim victory. Current President Jammeh should therefore accept the result for a smooth transition of power, he says.
A week after conceding defeat to Barrow in Gambia's presidential election, Jammeh announced on Friday (9 December) that he would invalidate the results of the election due to "serious and unacceptable abnormalities". The election results saw the end of Jammeh's authoritarian rule after coming to power through a military coup 22 years ago.
In a televised speech, Jammeh said: "After a thorough investigation, I have decided to reject the outcome of the recent election. I lament serious and unacceptable abnormalities which have reportedly transpired during the electoral process. I recommend fresh and transparent elections which will be officiated by a god-fearing and independent electoral commission."
However, The African Union said on Saturday that the rejection of the result was "null and void" since Jammeh had already conceded. Nkosazana Dlamini-Zuma, Chairperson of the African Union Commission stated: "The Chairperson of the Commission strongly urges President Yahya Jammeh to facilitate a peaceful and orderly transition and transfer of power," and also called on Gambia's security forces to remain neutral.
Meanwhile, the US State Department deputy spokesperson, Mark Toner, called the announcement "reprehensible" and an "unacceptable breach of faith" with the Gambian electorate. According to the Associated Press, Barrow says the Independent Electoral Commission is the only competent authority to declare a winner.
The development will no doubt give cause for concern with regards to the stability of the small west African country. People took to the streets of the capital, Banjul, in the wake of Jammeh's concession, chanting: "We are free. We won't be slaves of anyone."
The shock result came as Jammeh polled just 36.7% of the ballot, to Barrow's 45.5%.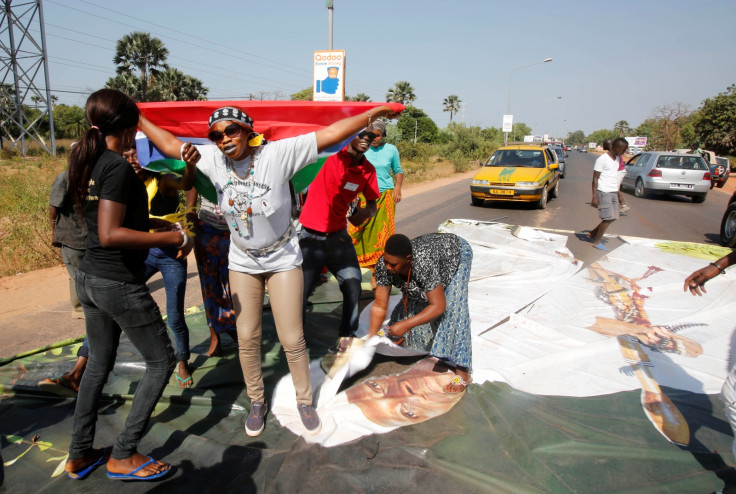 © Copyright IBTimes 2023. All rights reserved.