Citizens of Gambia celebrated the ouster of long-serving ruler Yahya Jammeh, who lost the presidential election on Thursday (1 December) and later conceded his defeat to opposition candidate Adama Barrow. People in capital Banjul took to the streets on Friday, shouting: "We are free. We won't be slaves of anyone."
Having ruled the West African nation for 22 years after seizing power in a coup, Jammeh said on Thursday evening following the announcement of the final results that he will not contest the election results. The election office announced that Barrow won the election by securing 45.5% of the vote against Jammeh's 36.7%.
The 51-year-old ruler assured his cooperation to the incoming president. "If (Barrow) wants to work with us also, I have no problem with that. I will help him work towards the transition," Jammeh reportedly said on Gambian state-owned radio. He also said that after leaving office in January 2017, he planned to move to his farm.
Jammeh's acceptance of his defeat came as a surprise to the people of the country as well as rights group that have so far accused him of crushing all opponents by imprisoning or torturing them.
"I never in my dreams believed he would concede. It almost feels too good to be true," Ramzia Diab, an opposition member who fled to Senegal after getting death threats, told Reuters.
Lamin Joof, a teacher by profession who was on the streets in Banjul to celebrate Jammeh's defeat, said: "African heads of state if they are defeated should take the example of Jammeh by leaving office honorably."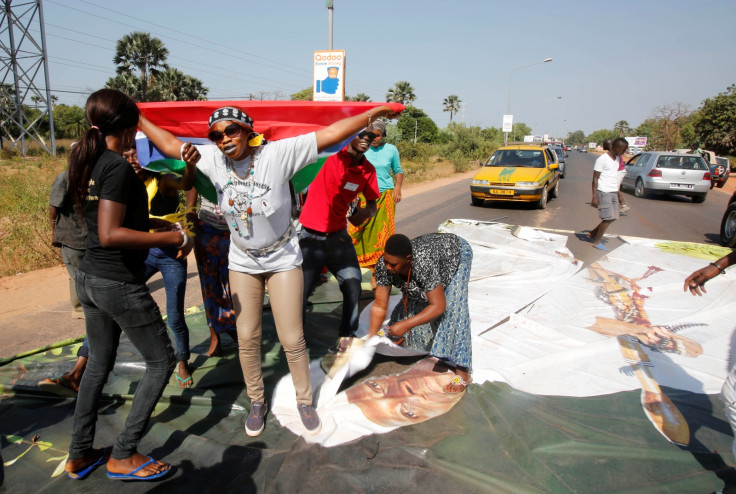 Unlike Jammeh, Barrow has said that he will step down after completing three-year tenure to honour democratic procedures. The incoming president has also pledged to revive the struggling Gambian economy and end human rights abuses in the country.
Reuters quoted Karamba Touray, a spokesman for Barrow's coalition party, as saying that he would "stop plans to leave the ICC (International Criminal Court) and ask to rejoin the Commonwealth immediately". Jammeh had announced withdrawing from the ICC in November.
Barrow would also annul Jammeh's 2015 declaration, announcing Gambia as an Islamic republic, to maintain the country's secular status, Touray said.