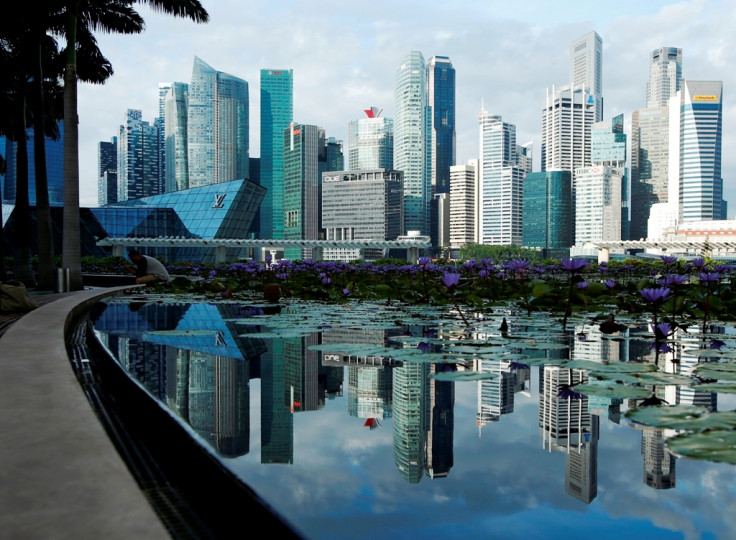 The Asian Development Bank has trimmed its growth forecast for developing Asia for 2014 and 2015, but said markedly lower crude oil prices present "a golden opportunity" for regional economies to push through with "beneficial" reforms.
In its update to the 2014 outlook, ADB said developing Asia was now expected to expand by 6.1% this year, which is slightly below its earlier prediction of 6.2% growth.
The bank forecast growth in 2015 at 6.2%, from 6.4% earlier.
The ADB cut its 2014 and 2015 growth forecasts for China to 7.4% and 7.2% respectively, from the 7.5% and 7.4% forecast in September, in the wake of sliding property prices and the spillover effects on the nation's construction sector.
Elsewhere, India's reforms drive, shepherded by Prime Minister Narendra Modi, will help the subcontinent's economy expand by 5.5% this year, the ADB said in its Asian Development Outlook 2014 report.
Asia's third-largest economy could expand by 6.3% in 2015 if New Delhi extends the reforms drive, the report noted.
But Southeast Asia is expected to grow slower than previously thought in 2014 and 2015 as growth in several large sub-regional economies slackened in the first nine months of this year, ADB said.
The region is seen growing at 4.4% instead of 4.6% in 2014, and 5.1% instead of 5.3% in 2015.
Inflation
The ADB also predicted lower inflation for developing Asia, at 3.2% in 2014 and 3.5% in 2015, as against the 3.4% and 3.7% forecast in September.
Economists' take
ADB chief economist Shang-Jin Wei said in a statement: "While growth in the first three quarters of this year were somewhat softer than we had expected, declining oil prices may mean an upside surprise in 2015 as most economies are oil importers."
Wei added: "Falling global oil prices present a golden opportunity for importers like Indonesia and India to reform their costly fuel subsidy programs.
"On the other hand, oil exporters can seize the opportunity to develop their manufacturing sectors as low commodity prices tend to make their real exchange rates more competitive."
Capital Economics said in a 5 December note to clients: "Most of Emerging Asia stands to benefit from lower oil prices, and in a couple of economies, Korea and Taiwan, we think the impact will be large enough to warrant an increase in our growth forecasts for next year.
"In those economies that run fuel subsidy regimes, government finances will generally be better off, but we doubt there will be much of a boost to growth."
Brent crude oil prices, the global benchmark, have fallen 49% to below $60 a barrel since June on oversupply concerns.