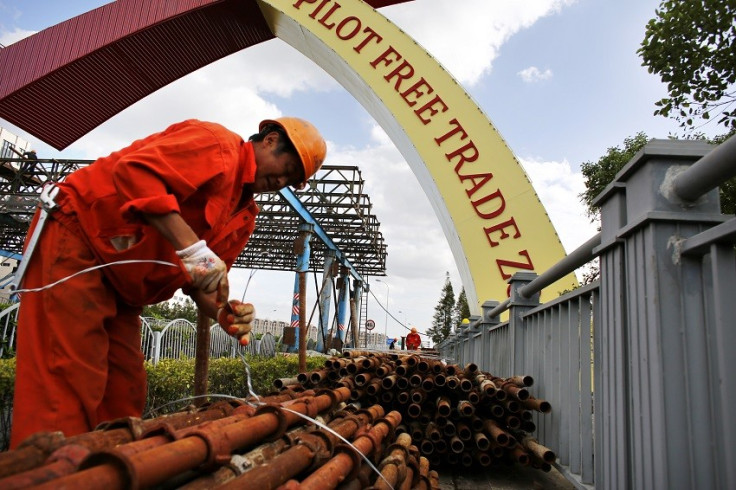 A United Nations body has revealed that wage growth in the Asia Pacific region has significantly outperformed the rest of the world as developing countries continue to expand at a rapid rate.
According to an International Labour Organisation (ILO) report, average annual incomes in Asia rose 6%, compared to global average growth of 2% in 2013.
"Wage growth has slowed to almost zero for the developed economies as a group in the last two years, with actual declines in wages in some," said Sandra Polaski, the ILO's deputy director-general for policy.
"This has weighed on overall economic performance, leading to sluggish household demand in most of these economies and the increasing risk of deflation in the eurozone," she added.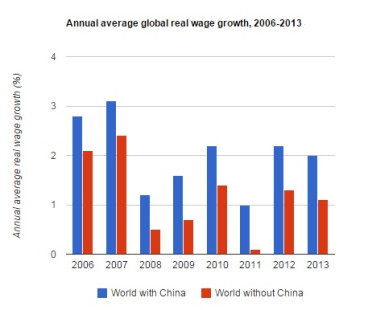 China was a major contributor to the significant growth in average annual incomes in Asia with a rise of 9% [Figure 1], which led to a salary increase in East Asia to 7.1%.
This compares to 5.3% in Southeast Asia and 2.4% in South Asia.
At the top end of the average salary bracket is $3,694 per month in Singapore, $3,320 in Japan and $613 in China.
"The last decade shows a slow convergence of average wages in emerging and developing countries towards those of developed economies, but wages in developed economies remain on average about three times higher than in the group of emerging and developing economies," said Kristen Sobeck, economist at the ILO and one of the authors of the report.
At the bottom end of the scale, workers only receive an average of $73 in Nepal, $119 in Pakistan, and $121 in Cambodia.
"In many countries, inequality starts in the labour market, and particularly in the distribution of wages and employment," said Rosalia Vazquez-Alvarez, a wage specialist at the ILO, who is also an author of the report.
While wage growth in Asia grew by 6% in 2013, this is below the 7% average of 2006 and 2007, before the credit collapse.