Additional expenses for tourists in Greece as country increases 'stayover tax'
Greece is one of the most visited countries in Europe, especially during the summer months.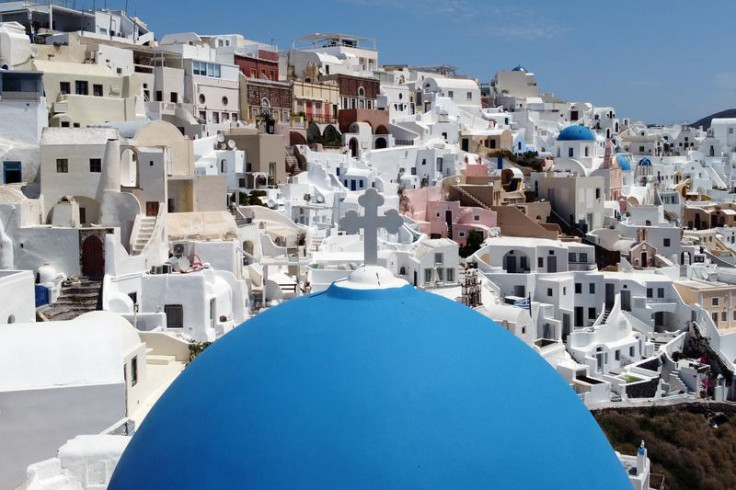 Greece is set to increase the "stayover tax" that the visitors pay at hotels in the country. This move is to support its funds for disasters caused by climate change.
The Greek government is set to increase the hospitality levy by between €1 and €6 per night, Prime Minister Kyriakos announced while speaking at the 87th Thessaloniki International Fair (TIF) on Saturday.
This year, Greece has been hit by extreme weather, with the country having battled its biggest forest fires and floods in history.
During the latest TIF, the Greek prime minister presented his government's objectives and focused on methods to assist its people affected by the recent floods in Thessaly caused by Storm Daniel. During his speech, Mitsotakis confirmed that a further €300 million will go towards a special fund to tackle the effects of climate change.
"The climate crisis is here and forces us to see everything differently", the Greek PM said, adding that the government will once again stand by the side of those affected by natural disasters.
"We have already created a special reserve for natural disasters of 300 million, which from 2024 will reach 600 million euros. The additional €300 million will come from the increase in the daily accommodation tax from one to six euros, especially in luxury hotels", the Greek PM added.
The stayover tax has been in place in Greece since January 1, 2018 and the guests pay it for daily use of rooms in hotels or any other kind of lodgings (rooms/apartments to let). The stayover tax is around 50 cents at one and two star hotels, €1.50 at three star hotels, €3 at four star hotels and €4 at 5 star hotels.
In the first half of 2023, Greece saw a 26 per cent year-on-year increase in visitors, which also saw a 23.9 per cent rise in revenue. However, the country witnessed its worst flooding yet, killing 17 people in September, drowning tens of thousands of animals and destroying homes, roads, bridges, businesses and farmland.
The Greek government claimed the railway repair cost alone is more than €150 million.
Meanwhile, it was earlier reported that more and more holiday hotspots across Europe are now coming up with an additional fees to tackle over-tourism. Greece is far from being the only country to have imposed these extra taxes on tourists.
Portugal has a tourist tax in place for people over the age of 16. Portugal's popular fishing town of Olhao has started charging tourists £1.72 (€2) a night between April and October. In the lean season, that fee is halved.
In Belgium, the tourist tax differs from city to city, with Antwerp and Bruges charging a rate per room, and the capital city of Brussels charging it depending on hotel quality.
Travellers heading to Venice on a day trip will be subject to a tourist tax to enter the historic centre of the city.
© Copyright IBTimes 2023. All rights reserved.