Adele in talks for cameo in Xavier Dolan film opposite Game Of Thrones star Kit Harington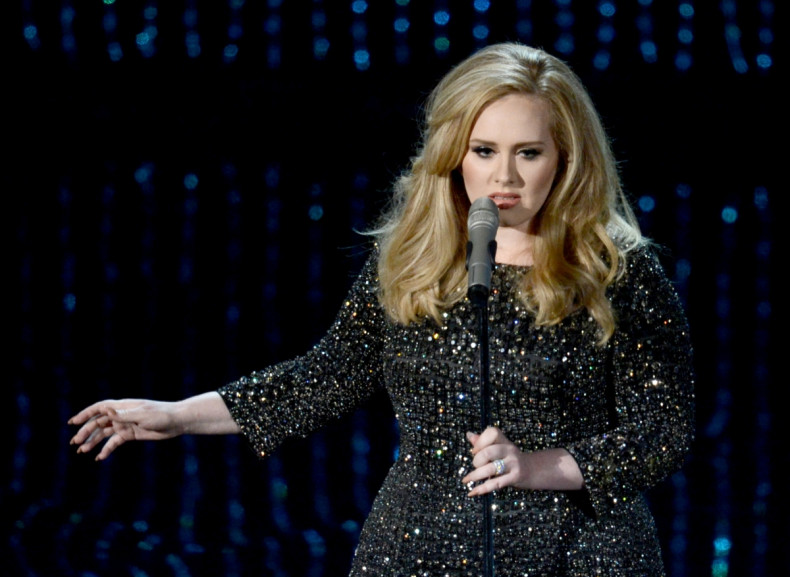 Rumour has it! Adele is in early talks to appear in Canadian writer/director Xavier Dolan's new film, The Death And Life Of John F Donovan. The 27-year-old singer previously worked with Dolan on her record-breaking, latest music video, Hello, and is now discussing the possibility of a cameo appearance in an unspecified role in the drama.
According to Screen Daily, the movie will focus on an American actor who finds himself the target of manic and potentially career-destroying media interest after his correspondence with an 11-year-old goes public. Game Of Thrones star Kit Harington will star as the titular character and will be joined on screen by big acting names including Susan Sarandon, Kathy Bates and Jessica Chastain.
The project would mark Dolan's first time working on an English-language film. His previous credits include French-language successes I Killed My Mother, Tom At The Farm and most recently Mommy, which won the Jury Prize at 2014's Cannes Film Festival and was in the running for the prestigious Palme d'Or. It also made the shortlist for best foreign language film at the 87th Academy Awards but turned out not to be nominated. He has just completed production on It's Only The End Of The World, starring Marion Cotillard and Black Swan's Vincent Cassel.
Meanwhile, Adele is preparing for the release of her third album, 25, which will be released on 20 November. Following the release of studio album 21 back in 2011, she had planned to quit the music industry. However, she decided to take a hiatus instead in order to raise her son, Angelo.
While nothing is confirmed, the collaboration seems likely given Adele's teasing hints of her move into film work shortly after the Hello music video was released. The Skyfall hitmaker even said specifically that she would think about acting as her next career step, if it meant she could work with the 26-year-old film-maker again.
"I'm sure I'll get some flak for this, but I actually would like to act after working with Xavier," she divulged to Kiss FM. "I would be in a film for him, definitely." Well, it's not every day you hear an Oscar-winner confess they would like to start acting now, is it?
For more entertainment news follow A-List on Twitter @Alistinsider