Sports Direct Appeases Adidas Amid 'Record Year' Profits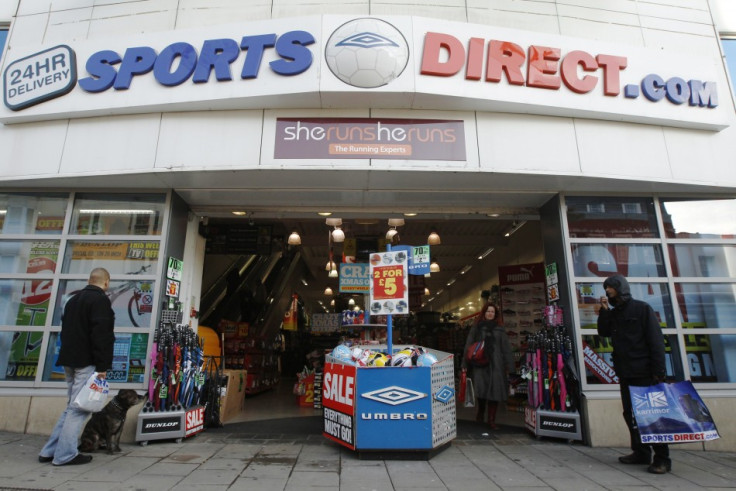 Budget sports retailer Sports Direct has put an end to a rift with German supplier Adidas as it posts an impressive 15% rise in pre-tax profit for the year ending 27 April.
Pre-tax profits for Britain's biggest sportswear chain hit £239.5m ($409.9m, €302.9m) for its fiscal year, up from £207.2m, which it describes as a "record year". Group sales rose by almost a quarter to £2.7bn and like-for-like sales were 10.5% higher.
Apparently Sports Direct is sorting things out with Adidas, which had decided not to supply Sports Direct with World Cup kits because it was unhappy with presentation within stores.
Forsey, Sports Direct chief executive, said: "The recent dialogue with Adidas has been encouraging. They are beginning to understand at the top level within their business the efforts we're making in terms of the stores."
Adidas was not immediately available for comment.
Mike Ashley has made the headlines recently because of his apparent indecision over his bonus scheme.
After repeatedly fighting to be granted a controversial £180m bonus plan, the Newcastle United chairman has decided he does not want to be awarded any shares after all.
He made the spectacular U-turn following discussions with the retailer's remuneration committee, which added that he "does not expect any other share-based incentive scheme to be proposed to shareholders in relation to his role".
Despite reporting a strong profit, Sports Direct shares were down in early morning trading by 1.6% to 702.24p.
© Copyright IBTimes 2023. All rights reserved.