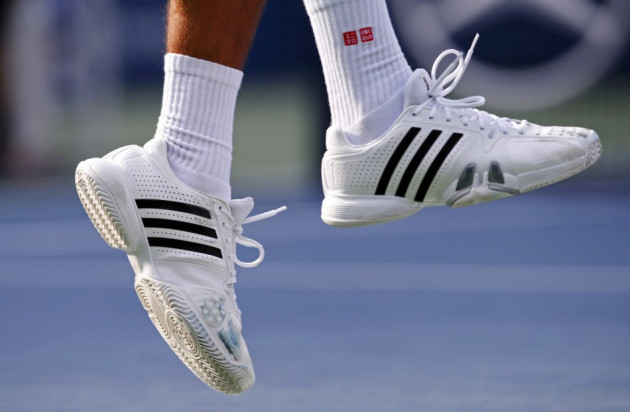 Adidas has brought down the sales target of its struggling brand Reebok following an American football licence cancellation and plans to "focus on margin and operational efficiency".
The Germans firm said that it cut Reebok's targets for 2015 by a third to €2 billion (£1.6bn) from €3 billion after deciding to not renew National Football League licence and a change in the reporting of National Hockey League-related licence sales.
Reebok's second quarter sales had fallen by 26 percent and its annual revenue is forecast to fall from the 1.96bn of 2011, contradicting the performance of its parent company Adidas, which is expecting a 10 percent increase in overall sales in 2012.
The company now aims to target the embattled brand as a fitness wear focusing on categories such as CrossFit, fitness running, gym, yoga or dance.
Chief Marketing Officer of Reebok, Matt O'Toole said: "Our new category structure will already bring more focus and a deeper product offering and will provide better commercial opportunities as we turn the corner into 2013."
Reuters reported that Adidas Chief Executive Herbert Hainer said Reebok needs to bring in new products. The brand will restrict its sales in markets such as India and Latin America, turning focus on improving efficiency.
"While we have seen some good progress from the brand ... we cannot claim that we are on the path to sustainable global success just yet," Hainer added.
"It seems that they are reducing the overall ambition of the brand," Sebastian Frericks, an analyst at Bankhaus Metzler in Frankfurt told Bloomberg, adding that although the target cut was anticipated, it was bigger than expected.
Reebok has been a problem for Adidas ever since its acquisition in 2006 for $3.8mn (£2.3bn) with a steady decline in sales for three years after the takeover.
The brand was also hit by the discovery of "commercial irregularities" in India, and Adidas had warned earlier this year that the issue could impact its performance in 2012.
A number of Reebok's former officials were arrested on allegations of fraud and the issue is said to have cost the company an estimated $160 million over several years.