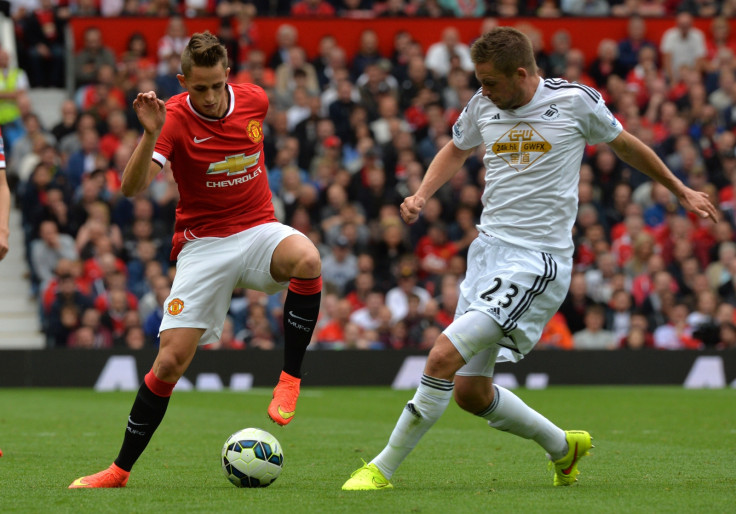 Manchester United winger Adnan Januzaj has revealed that Louis van Gaal's tactics have made it very difficult for him to get into the first team and perform on a regular basis.
The youngster, who turns 20 this week, was not part of the United team who cantered to a 3-0 win over Cambridge United at Old Trafford on Tuesday.
His recent revelations suggest that he may be looking to make his way out of the club if conditions do not improve and if he doesn't get more opportunities to express himself with the first team, on a regular basis.
Januzaj came to the fore under David Moyes, who gave him ample opportunities to thrive and also wanted the player on a season long loan at Real Sociedad. However, a deal failed to materialise and the 19-year-old finds himself on the wrong end of a deal, where he does not get enough action on the pitch to justify his stay.
The player insists that he is trying his best to make the best of what is expected of him, but it is difficult as he is not a wing-back and cannot defend like more capable defenders in that position.
"Yes, the system can make it more difficult for me to play there but I have to keep working That is what I am doing in training every day, as I want to get more games this season. I'm not really a wing-back. It's harder for me because there is more defending involved and I'm not really a defender," Januzaj said.
When asked about his favourite position, he added, "It depends on how my football evolves. My favourite position is as a No.10 or a winger. There are lots of players here and I can play in different roles - it's just a case of taking my opportunities."
United will now face Preston in the fifth round of the FA Cup, with only Arsenal and Liverpool among the traditional big teams still in the competition.