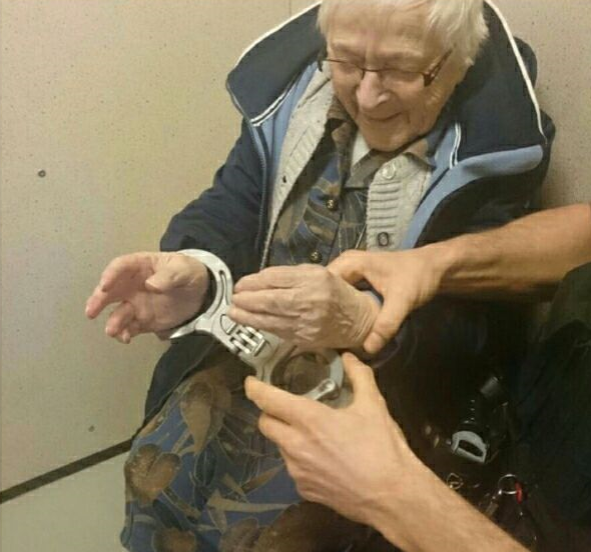 After spending 99 years abiding by the law, a nonagenarian was handcuffed and arrested by Dutch authorities last week. Her crime? Wanting to scratch "getting arrested" off her bucket list.
According to ABC13, 99-year-old Annie previously told her niece about her wish to "experience a police cell from within", which she had not been able to make a reality as of yet. The younger woman decided to take matters into her own hands and contacted the police in Nijmegen-Zuid, a city in Netherlands near the border of Germany, who were more than willing to help.
Authorities went to Annie's home where they picked her up and took her to the police station. She was then handcuffed and made to spend time in a cell of her own where she was more than willing to pose for photos, showing off her restraints.
The police station shared the images of their special detainee on their Facebook page describing it as "a day to remember".