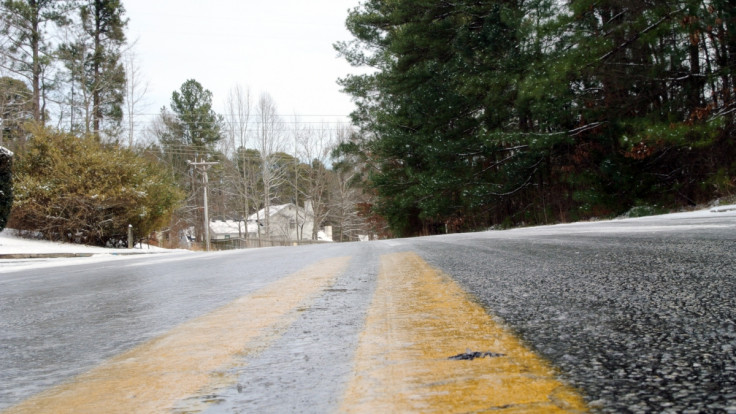 The Met Office has issued a severe weather warning covering much of the British Isles for Tuesday (28 February). Sub-zero temperatures will bring snow to some parts of the UK.
Experts have warned that roads will be very dangerous as a deep freeze sets in following the deadly weather system known as Storm Ewan.
Londoners will wake to temperatures of 3C but due to strong winds and humidity it will feel like 0C. Sunshine will struggle to break through grey clouds that will persist through most of the day.
The Office have issued a yellow weather warning – meaning "be prepared" – across England, Scotland, Wales and Northern Ireland.
The eastern side of Scotland is believed to be at the highest risk of snow, with several centimeters predicted to fall at higher levels. Overnight lows of -6C are even possible in the highlands
Chief Meteorologist Andy Page said: "Polar Maritime air is becoming established across the UK with colder conditions expected for the next few days. The week will be characterised by wet and windy spells across the southern half of the UK.
"The rain could turn to snow particularly over higher ground of northern England, Northern Ireland and Wales. Sunshine and showers will develop between weather systems.
"The north will see drier and colder conditions with a few wintry showers. Frost will be widespread here by night, with a risk of fog and some icy stretches"
Malcolm Booth, chief executive of the National Federation of Occupational Pensioners, told The Sun: "With the return to a cold spell it is important to make sure friends and neighbours are warm and coping.
"The recent mild weather has lulled us all into a false sense of security, but winter is not over yet and cold weather is dangerous."