Aerosmith's Tom Hamilton cancer-free after long battle with disease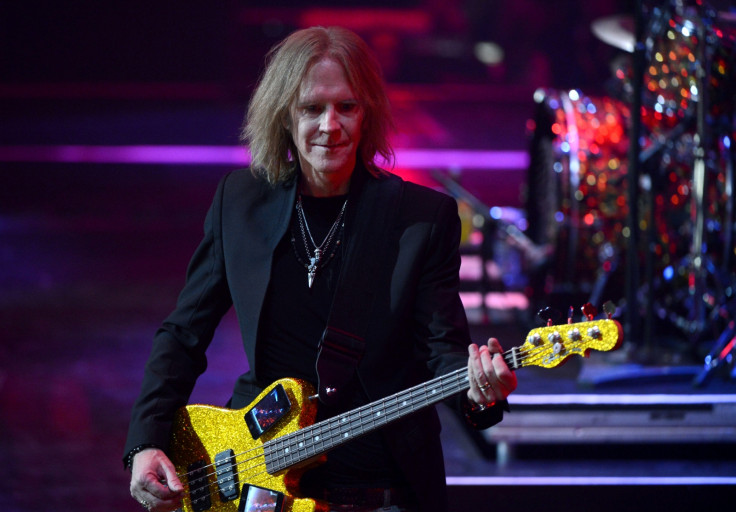 Aerosmith bassist Tom Hamilton has announced that he is cancer-free after battling the disease for almost a decade.
The 63-year-old rocker, who was diagnosed with throat and tongue cancer in 2006, updated fans on his clean bill of health in a recent interview with Long Island Pulse magazine.
Recalling the harrowing ordeal, the musician explained that his doctor had initially given him the all-clear back in 2006 but the cancer reappeared in 2011.
"I was faced with losing my way of life ... if not my life, but there's a guy here in Boston that Adele referred to [Steven Zeitels], who does novel surgeries," said Hamilton. "He was able to do a procedure that got the cancer out of my throat without having to ruin the rest of it."
Hamilton added that although he was cancer-free, he would be be going for check ups at least twice a year.
"I just saw him [Zeitels] the other day and he said: 'You beat this one. You can keep coming to see me if you want, but I don't think you need to worry about this cancer coming back.' I said: 'I'll come back to see you every six months from here until eternity, if it's all right with you!'"
Elsewhere in the interview, Hamilton praised rock band Jethro Tull as one of his favourite music acts, noting that frontman Ian Anderson is "a guy who brought the flute into a hard rock setting and pulled it off.
"I was just thinking about the second Jethro Tull album Stand Up. For a rock album, it's just amazing — the musicianship on it and the writing," he said.
© Copyright IBTimes 2023. All rights reserved.