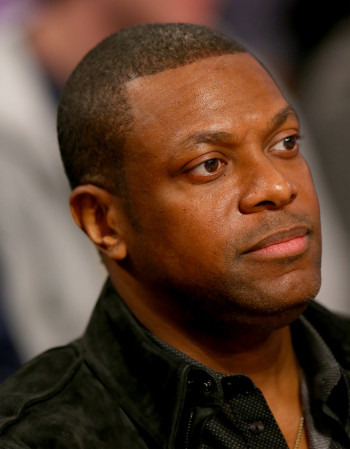 Rush Hour actor Chris Tucker has been sued by a former colleague who claims he has not been paid in years, for work that he carried out on Tucker's upcoming Netflix live stand-up show.
As reported by TMZ, comedian Terry Hodges has opened up the case against both Tucker and Netflix, claiming he did a lot of work on the one-off special, including writing, acting, producing and editing, acting essentially as a part of the crew.
But despite this, he alleges he has not been paid any sort of regular employment wage since 2011. Hodges also went on to mention that he and Tucker have been working on the material for this particular show since 2008.
Hodges detailed how he has accumulated fees worth $66,000 (£43,000) during trips to Philadelphia, Los Angeles and Atlanta but alleges he is yet to have any of this paid to him.
In addition, the accuser claimed Tucker once promised him the position of co-producer, which would have seen him receive a little entitlement when it came to a pay-out if the special was successful, but the offer fell through.
Chris Tucker Live is scheduled to be released exclusively on the online streaming service on Friday 10 July and will mark the 43-year-old's first ever purely stand-up broadcast. But these recent events will undoubtedly put a dampener on his celebrations.
However, Tucker's lawyer Marty Singer is confident the Jackie Brown star and Netflix have nothing to worry about. Commenting on the recent allegation, he said: "This lawsuit is absurd and completely without merit. We fully expect this case to be thrown out by the court."
Tucker is currently filming his next movie, Billy Lynn's Long Halftime Walk, a war comedy directed by Ang Lee that also starring Kristen Stewart, Vin Diesel and Steve Martin. The film is set to be released in late 2016 and will mark his return to cinema since 2012's Silver Linings Playbook.
It has also been rumoured that he will be reprising his role as policeman Carter, in the confirmed fourth movie in the Rush Hour series.