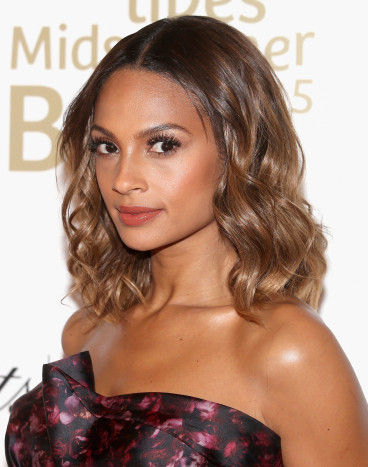 Alesha Dixon has hit back against those who criticised her performance of the British national anthem at the British F1 Grand Prix at Silverstone on Sunday (5 July), stating that she intended to sing a "particular version" of the patriotic song.
The Britain's Got Talent became the subject of ridicule after her rendition of God Save The Queen, which saw people slating her for getting the lyrics wrong and singing with an apparent American accent, pronouncing God as "Gad".
Performing a capella, Dixon accidentally sang "God save our queen" when in the line should have been "the" and not "our."
Twitter became inundated with outrage talking about Dixon at the Grand Prix, spouting negativity about the performance, so much so, that it largely overshadowed the fact that home favourite Lewis Hamilton won yet another Formula One race. A victory that propelled him even further into the top driver position for the season, seeing him 17 points ahead of his rival runner-up, Nico Rosberg.
As the criticism continued into the following day, it seemed like the former Mis-Teeq member had had enough of the backlash.
Taking to her own personal account on the social media site, she attempted to explain her performance and choice of words, suggesting she intended to do so, saying: "There's a difference between getting the words wrong and choosing 2 sing a particular version!" She continued by claiming the whole story surrounding her small set show was "boring" and "very sad".
She then started to attack journalists who reported the criticism, suggesting that they encourage the haters to comment. "I am always kind to journos because I am a nice person but sometimes....you talk a lot of s***! (In fact most times) We just tolerate you," she ranted.
She earned herself some supporters after the short retaliation, with some saying "she sang great" while the others blamed the negativity of her performance being "jealousy" from viewers.