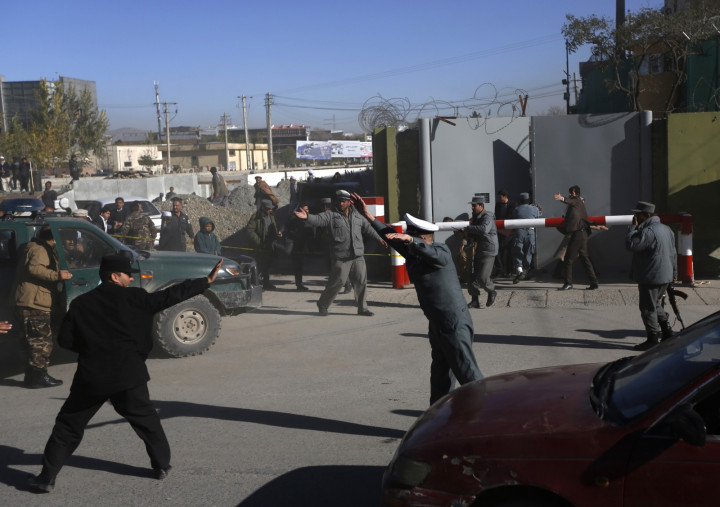 A powerful blast has rocked the Afghan capital Kabul targeting the police headquarters killing at least one officer and injuring several others.
Kabul police chief's office manager Colonel Mohammad Yasin Khan was killed in the explosion, police confirmed.
While an investigation is under way, initial reports suggest a suicide bomber dressed in police uniform is suspected to have entered the headquarters.
Along with six police personnel, one child was also injured in the attack.
The Afghan Taliban has claimed responsibility for the attack.
"This morning at around 9am, a martyrdom attack was carried out by Maulawi Yaya Badakhshani inside Kabul police HQ while foreign advisors and police were meeting," Taliban spokesperson Zabiullah Mujahid wrote on his Twitter account.
Kabul police chief General Mohammad Zahir Zahir told the Associated press: "A suicide bomber in military uniform carried out the attack on the third floor of the building, where my office is located. I am fine, but one of my best officers, my chief of staff Yassin Khan, was killed and six were wounded."
"As he [assailant] was stopped [by security] while trying to enter my room, he detonated his explosives."
The interior ministry said the blast went off nearly two hours after another explosion ripped through the Afghan capital targeting an army vehicle.
The Taliban claimed responsibility for this attack as well.