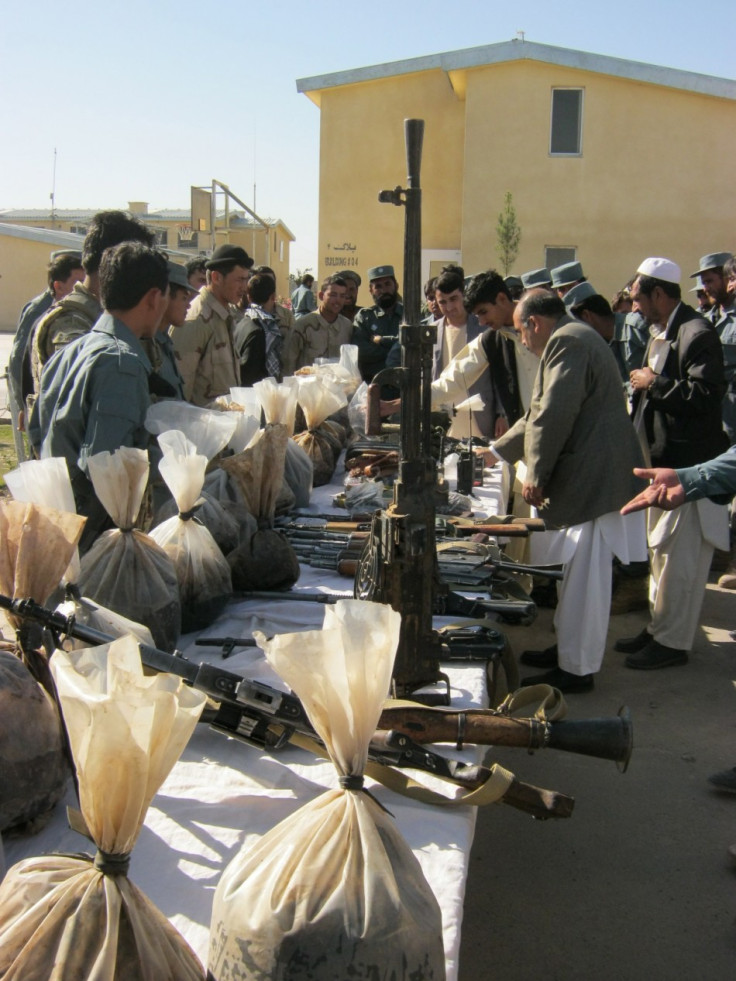 British troops and Afghan police have seized an opium stash worth more than £17.5 million in Helmand.
The drug haul, one of the biggest made in the region, was made in the home of a local government official in Gereshk, in the northern part of Nahr-e Saraj district, in a raid described as "a victory for joined up police work".
Afghan police, mentored by a team from the First Battalion, the Princess of Wales's Royal Regiment found 175 kilos of wet opium - the first stage of processing poppy to make heroin - along with a weapons cache containing machine guns, grenade launchers and bomb-making equipment.
Leiutenant Paul Charlesworth, of 1 PWRR, commander of the police mentoring team in Gereshk, called said he could see this was a "significant" find upon reaching the compound.
"We started to see all the weapons coming out, all the ammunition, the ANSf uniforms, and then the opium, and called in provincial-level counter-narcotics team.
"This is the largest drugs find that I have ever been involved in and the biggest that ISAF forces have been involved with since we arrived in September."
One arrest was made, a man who Task Force Helmand spokesman Leiutenant Colonel Gordon Mackenzie told BFBS Radio was a "bit of a local bigwig".
"But still his status didn't stop the Afghan police from nabbing him and that's another sign that the tide is turning not just against the insurgency, but against corrupt officials," he added.
Lieutenant Colonel James Coote, the commanding officer of 1 PWRR, praised the operation.
"It is important to note that this was an Afghan police operation from start to finsih and it is further evidence of the police's ability to operate and enforce the Afghan law," he said.
One kilo of pure heroin is worth between £30,000 and £100,000 on British streets, but the drug is usually diluted to less than five per cent.