Afghanistan: Civilians bear brunt of strife says UN mission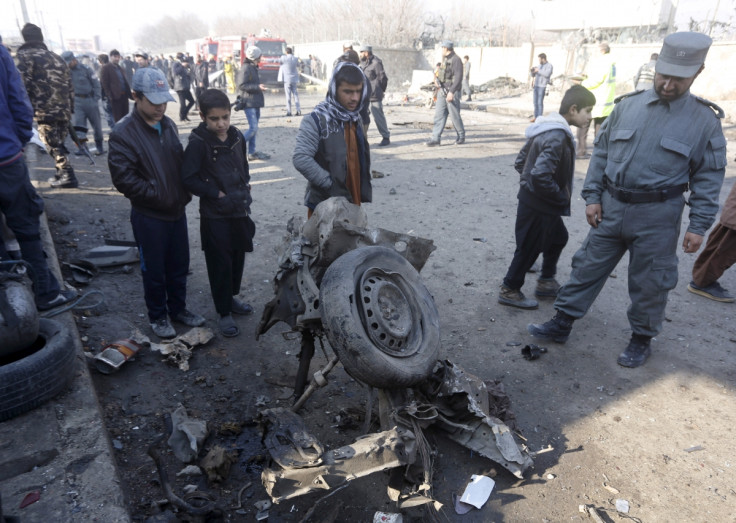 The ongoing conflict in Afghanistan has killed or injured 11,002 civilians in 2015, a rise of 4% from the previous year and the highest figure since 2009, the United Nations Assistance Mission in Afghanistan (Unama) has found. It said 3,545 people were killed and 7,457 others injured.
According to Unama, improvised explosive devices (IEDs), suicide bombings and complex attacks carried out by anti-government groups were the main reason for the rise in civilian casualties. It said ground battles between conflicting groups led to 37% of the civilian casualties, while roadside bombs and suicide attacks caused 21% and 17% respectively.
Anti-government groups such as the Taliban accounted for 62% of civilian casualties, though there was a 7% decline from 2014. Civilians killed and injured by pro-government forces accounted for 17%.
"This report records yet another rise in the number of civilians hurt or killed. The harm done to civilians is totally unacceptable," the UN Secretary General's Special Representative for Afghanistan and head of Unama, Nicholas Haysom, said.
"We call on those inflicting this pain on the people of Afghanistan to take concrete action to protect civilians and put a stop to the killing and maiming of civilians in 2016," Haysom said.
"The people of Afghanistan continue to suffer brutal and unprincipled attacks that are forbidden under international law," UN High Commissioner for Human Rights, Zeid Ra'ad Al Hussein, said.
"This is happening with almost complete impunity. The perpetrators of the violations, documented by Unama and my staff, must be held to account. And the international community should emphasise far more vigorously that the rights of civilians should be protected," Hussein said.
Unama's Director of Human Rights, Danielle Bell, said the Afghan conflict in 2015 had "appalling consequences for children" as "one in four casualties was a child", which is a rise of 14% from 2014. Bell said "one in 10 casualties was a woman", a rise of 37% from the previous year.
According to the UN, 59,000 people have been killed or injured since it began documenting civilian casualty figures in 2009.
© Copyright IBTimes 2023. All rights reserved.