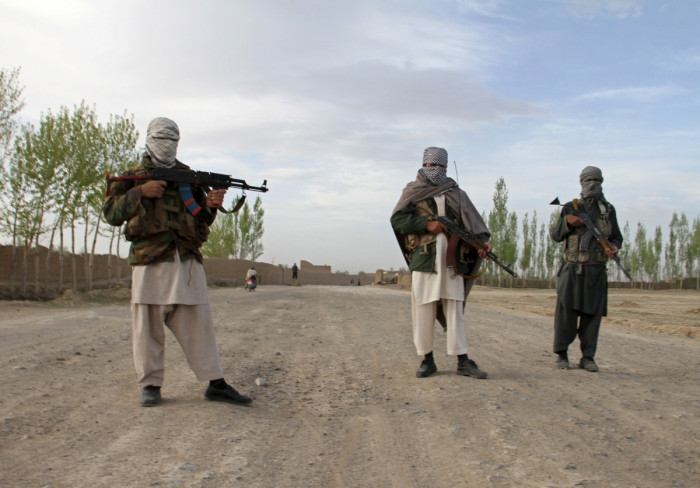 A 10-year-old schoolboy gunned down by the Taliban as he went to buy groceries was targeted because he was a former child militia-member who had helped repel a Taliban attack. Keen cricketer and football fan Wasil Ahmad was shot dead by a gunman who escaped on the back of a motorbike near his home in the city of Tarinkot, capital of Uruzgan Province.
In 2015, when a member of a local militia, Wasil helped fend off a Taliban attack on a provincial government building in Uruzgan Province for 43 days, reportedly firing machine guns and mortars from the roof. Local police hailed him a hero and paraded him for the cameras garlanded with plastic flowers. Pictures appeared on social media – and probably led to his death sentence.
Wasil had left the militia and enrolled in his local school's fourth grade. On 1 February he finished school and went to buy apples from a street market with a friend when the assassin struck. "I saw two men on a motorbike and suddenly we saw him fall," said classmate Haroon Shah. "The apples he bought were covered with blood. After the first shot he was just saying, 'I've been hit.' Then the second bullet hit him in the head and he fell to the ground."
Using children as soldiers is illegal in Afghanistan and the government insists it is committed to ending their use, but both the Taliban and both national and local police forces continue to use children like Wasil. Rafiullah Baidar, from the Afghan Independent Human Rights Commission, said the government was dragging its heels on ending the practice – and that police broke the law by allowing photographs of Wasil to be circulated. However he also condemned the Taliban for killing the child when he presented no risk.
"There was no threat from this child to the armed opposition," said Baidar. "If they had targeted him in a military base, then they could have raised the question of what was a child doing in a military base. But he was targeted in front of his home."