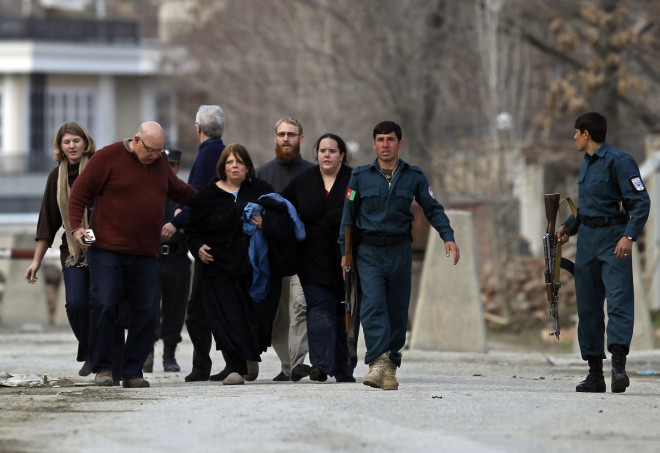 Afghan police have killed the last of the Taliban insurgents who killed one child, wounded another and held four foreigners hostage in an attack on a guesthouse in an upmarket district of the capital Kabul.
The siege ended after four foreigners were taken hostage and at least 20, including children, were evacuated from the guesthouse, an Afghan commander confirmed.
One Afghan child, thought to be a girl, was killed and one was wounded in the Taliban assault on the HQ of Roots of Peace, a US-based charity. There were no casualties among the foreign nationals.
The nationalities of the majority of the evacuees remains unclear but deputy interior minister General Ayoub Salangi revealed that at least one Australian citizen was among those rescued.
Suicide bombing
Hashmat Stanikzai, spokesman for Kabul's police chief, earlier claimed the attack began with a suicide bomb attack in front of the guesthouse.
"A suicide bomber detonated his car loaded with explosives in front of a guesthouse used by foreign and Afghan citizens and now a number of suicide bombers are apparently inside," he said.
"A gunfight is under way. There are no reports of possible casualties," he added.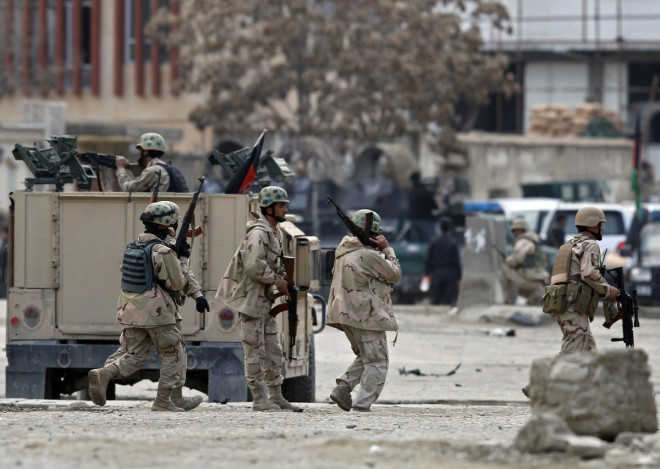 The Taliban has claimed responsibility in a statement which said the target was a foreign guesthouse and a church, according to CBC News.
Explosions and gunfire were heard in the upscale residential area of Kabul by witnesses and police.
The Taliban have vowed to disrupt the April election to replace President Hamid Karzai, in what would be the first-ever democratic and peaceful transition of power in Afghanistan's history. The Taliban is fiercely opposed to Karzai.
Violence has marred the build-up to the election. Taliban suicide bombers and gunmen attacked an election commission office this week, just days after nine people were killed in an attack on a Kabul hotel.