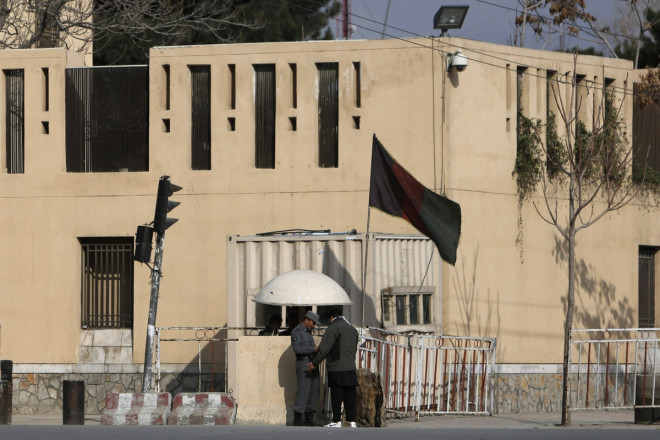 An Afghan reporter, his wife and two of their three children were among the nine victims of a Taliban attack on a Hotel in Kabul.
Sardar Ahmad, a 40-year-old a staff reporter at the AFP news agency, was shot dead by gunmen who stormed the luxury Serena hotel, a popular accommodation for westerners visiting the Afghan capital because of its tight security.
A photographer with AFP said Ahmad's youngest son was also badly injured and was undergoing emergency treatment at a local hospital. Police said the other two children were shot in the head.
"Ahmad was a versatile journalist with an eye for unexpected stories that opened a window on life in Afghanistan away from the bombs and blast walls," AFP wrote of its late reporter.
"Outside AFP, Ahmad founded the successful Kabul Pressistan local news agency which provided fixing and translation services for numerous foreign reporters coming to Kabul."
Afghan authorities said the attack was carried out by four teenage gunmen who managed to breach hotel security with pistols hidden in their socks.
Once inside the hotel premises they reached a restaurant packed with Afghans celebrating the eve of the Persian New Year, Nowruz, as well as foreigners staying at the hotel, and opened fire.
A total of nine people including four foreigners were killed. The attackers, who authorities said appeared to be about 18 years old, were also shot dead by security forces at the end of a three-hour standoff.
The Taliban claimed responsibility for the attack. "Our people, if they decide to attack any place, they can do it," said Zabihullah Mujahid, a spokesman for the Islamist group.
The Afghan Interior Ministry said the dead foreigners were nationals of Canada, India, New Zealand and Pakistan; however foreign ministries for the latter two countries have denied any of their citizens were among the victims.
Canada's Foreign Affairs Minister John Baird later said two Canadians development workers were among the dead.