Taliban militants, who mounted coordinated attacks on Afghanistan's Kunduz province, have reportedly been defeated, and the fighting between the Islamists and government forces has stopped, Asadullah Amarkhil, governor of the region, has said.
The Afghan security forces claimed earlier that they have regained control of the northern Afghan city. On Monday (3 October) Taliban fighters had moved deep into the city centre.
A large number of militants have been killed in the fierce fighting, the BBC reported Amarkhil as saying. Mohammad Qasim Jangalbagh, Kunduz police chief, told AFP that "hundreds of Taliban fighters" died in the offensive. But the exact number remains unclear as there are conflicting reports.
According to the Associated Press, at least one policeman was killed during the attack on Monday, and four others were wounded.
The government forces are engaged in a clearing-up operation, but the locals should be able to "start their daily life and go to their work", the governor said. "If there is any Taliban hiding inside the houses, we will clear that after dawn," Amarkhil said.
Reuters earlier reported that according to a police official, some Taliban fighters were resisting the Afghan forces' counterattack. According to a tweet from the Nato mission, there was "increased Taliban activity" in Kunduz.
Shah Hussain Murtazawi, deputy presidential spokesman, told CNN that the Afghan security forces had recaptured the central square of Kunduz from the militants. He said Nato forces and local police, as well as special forces were flown in from Kabul to help regain control of other areas in the city.
The latest attack came just over a year after the militants briefly seized Kunduz city in what was dubbed as one of their biggest successes for Taliban, and the worst setback for the Afghan government in the last 15 years of war in Afghanistan. Afghan Taliban forces were ousted in 2001 when the US invaded the country.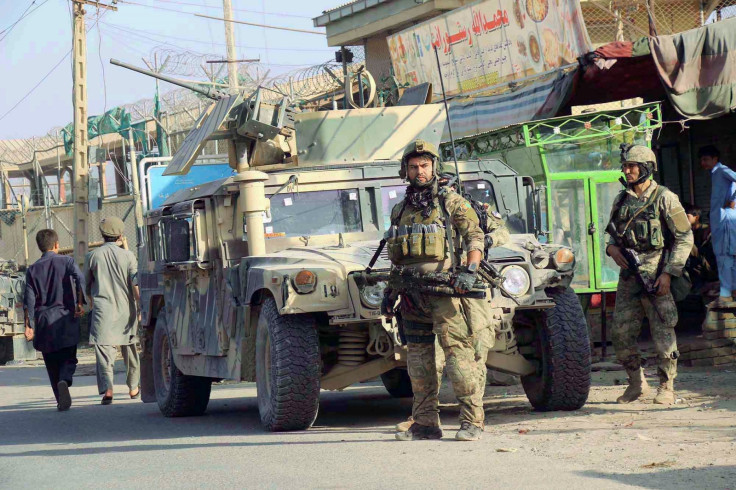 Monday's attack also came just a day before a major conference is scheduled to take place in Brussels to raise aid as part of efforts to ensure the Afghan government's stability.
An aid worker told CNN that a large number of local people started fleeing their homes following the assault by Taliban, saying they were reminded of the September 2015 attack.
"A lot of people who fled Kunduz last year at this time when the Taliban had taken over the city returned to Kunduz. So the number of people trying to flee again today was huge," Ehsanullah Sadiqi said.