Afghan refugees in Pakistan are reportedly feeling the heat amid India's closeness with Kabul and rivalry with Islamabad. Tensions between the two nuclear-armed neighbours have now reached them as Pakistanis have apparently begun viewing Afghans as India's friends because the governments in Delhi and Kabul recently stepped up their bilateral relations.
Many Pakistanis reportedly consider Indians as their enemies and the recent militant attacks and surgical strikes have only served to escalate the feud between the rivals.
Samihullah, who goes by one name, is a tailor by profession. He was born to Afghan refugee parents in the northern Pakistani town of Mansehra but he has always been considered as an Afghan, Reuters reported. He said he feels trapped because of the ongoing regional tension.
"Afghans used to be called 'Kabuli' in Pakistan, but now Pakistanis call them 'Hindus' because we signed economic agreements with India," Samihullah, 32, said. "They were telling us, we chose India's friendship so we should go to India. We were hiding in our shops and homes to avoid being arrested."
Afghanistan has been seeking India's support to fight Islamist insurgency in Kabul. The two countries stepped up their bilateral security cooperation in a bid to put an end to all forms of terrorism. On 14 September, they signed an Extradition Treaty to facilitate exchange of wanted terrorists and criminals.
Both the countries have indirectly accused Pakistan of waging a war in South Asia, and Afghanistan openly came out in support of India's campaign to isolate Islamabad. It was one of the first nations to pull out of the 19th South Asian Association for Regional Cooperation (Saarc) summit that Pakistan was about to host in November, following India's boycott.
"These people were our guests, we kept them in our house. Afghanistan should be grateful to us," a Pakistani army official based in the southern city of Quetta told Reuters. "Instead it ... has become buddies with India, it's like stabbing us in the back", he said referring to refugees like Samihullah, who is housed temporarily in a refugee centre near Kabul.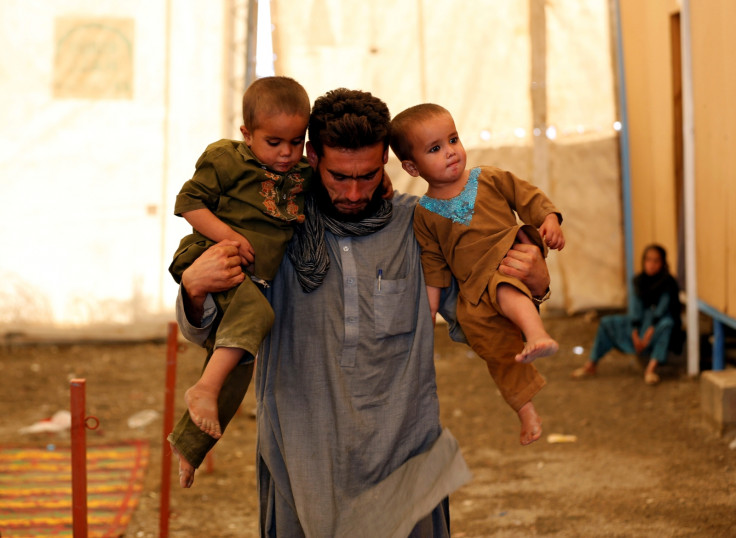 Pakistan is host to nearly 1.5 million registered refugees from war-ravaged Afghanistan, according to the United Nations refugee agency. But Pakistan is said to be taking measures to send some of the refugees back to Kabul because of the current situation in the region.
However, Pakistani officials say India-Pakistan tension or India-Afghan relations have no bearing on Islamabad repatriating Afghan refugees.
"We want them to return home in peace with honour and dignity," said Akhtar Munir, spokesman at the Pakistani embassy in Kabul said.