Two British Soldiers Shot Dead by Afghan Police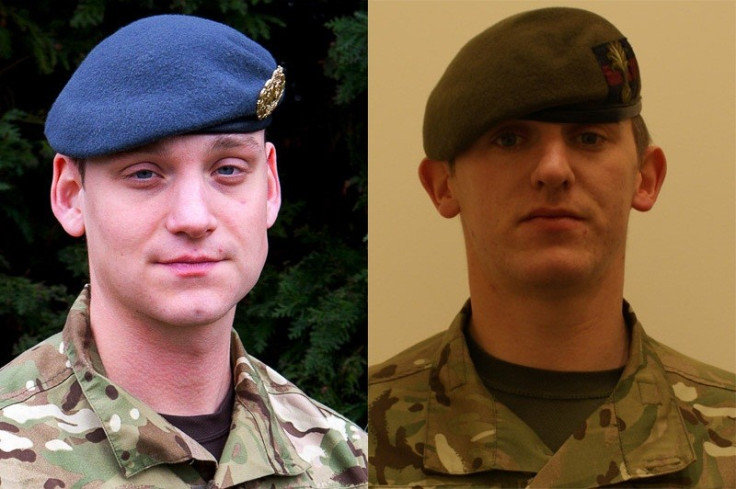 Two British servicemen were shot dead by Afghan police in Helmand province, said the Ministry of Defence.
They were named as Lance Corporal Lee Davies, 27, from 1st Battalion Welsh Guards and Royal Air Force airman Corporal Brent McCarthy, 25, died in Helmand province.
"Sadly, it is my duty to confirm that a soldier serving with 1<sup>st Battalion Welsh Guards and an airman from the Royal Air Force have been shot and killed in the Lashkar Gah district of Helmand province. The thoughts and condolences of everyone serving in the task force are with their families and friends," Maj Ian Lawrence said.
One of the killers is still on the run, the other was killed when the forces returned fire.
The two soldiers were serving as part of an advisory team and were shot while they were providing security for local officials attending a meeting.
The families have been informed about the incident and the ministry has asked for a grace period before further details are released.
There have been 414 UK military deaths in Afghanistan since 2001, including the two soldiers.
A Nato spokesperson identified the killers as militants dressed as Afghan police, according to the BBC.
The spokesperson of the local police confirmed that the killers served in the national force for a year.
The killings came a day after a Nato soldier was shot dead in Kunar province by an assailant who was also dressed in Afghan uniform.
The attack seems to be the latest of "green on blue" attacks, in which international allies are attacked by the Afghan security forces.
Their deaths came as Afghanistan announced plans to take over security in the Nahr-e-Saraj area where UK forces operate.
In a separate incident, a roadside bomb killed a Nato serviceman, the BBC reported.
© Copyright IBTimes 2023. All rights reserved.