The number of rhinoceros killed by poachers in Africa rose for the sixth straight year to the highest recorded during the current poaching crisis, the International Union for Conservation of Nature (IUCN) says. There were at least 1,338 rhinos killed across the continent for their horn in 2015, bringing the total number of the animals killed since 2008 to almost 6,000.
However, the IUCN said increased law enforcement initiatives had contributed to a slowdown in the rate of increase of poaching.
Rhino horns are in high demand in South East Asia, especially Vietnam, for their purported medicinal properties, even though the belief has no basis in science.
Trading in rhino horn is forbidden under the terms of the UN Convention on International Trade in Endangered Species.
"The extensive poaching for the illegal trade in horn continues to undermine the rhino conservation successes made in Africa over the last two decades," said Mike Knight, chair of the African Rhino Specialist Group.
Ray of hope
While poaching continues to climb across Africa, the IUCN said there are reasons to be optimistic.
Conservation and law-enforcement efforts resulted in the number of rhinos killed in South Africa, home to the world's largest population of the animals, falling for the first time since 2008. Poaching also declined in Kenya.
"This is testimony to the valiant and enormous efforts underway — often against overwhelming odds — to curb the losses," IUCN director general Inger Andersen said.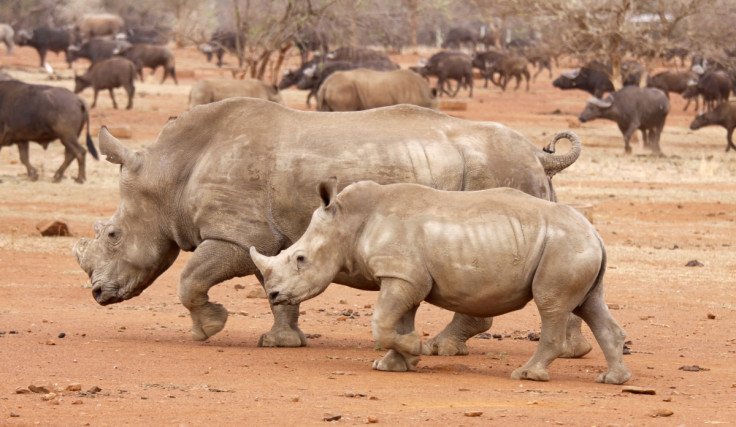 "It also demonstrates the commitment of field rangers who — at tremendous cost to themselves and their families — work tirelessly, risking their lives daily.
"Sadly, these improvements have been dampened by alarming increases in poaching over the past year in other vitally important range states, such as Namibia and Zimbabwe."
Despite the increase in killings, the IUCN said rhino numbers had stabilised in Africa. The number of critically-endangered black rhinos has gone up 3% since 2012 to more than 5,000.
"With immediate, urgent interventions on all fronts, we hopefully will be able to get rhinos onto a more positive growth curve again," Knight said.