A G Barr expects the UK soft drinks market to continue to grow this year even as the overall pace slows from the average of previous years.
The soft drinks maker, best known for its Irn-Bru energy drink, posted sales of £237m for the financial year ending 28 January, a 6.6% rise from last year, thanks to strong growth in its exotic juice brands. Pre-tax profit increased by 6.2 percent to £33.6m compared to £31.6 million a year ago.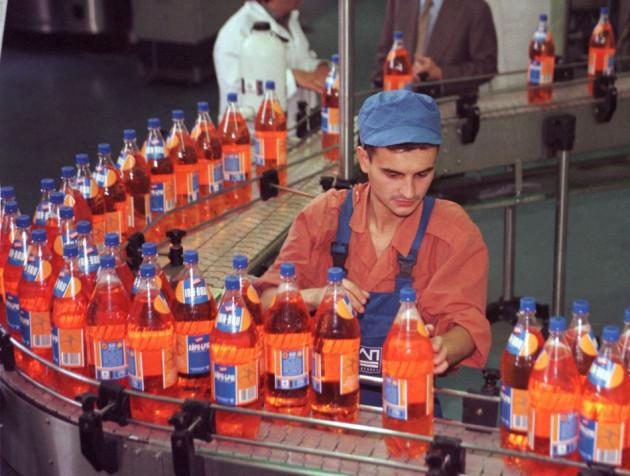 The the Cumbernauld, Scotland-based company proposed a final dividend of 20.65p per share, taking the full-year dividend to 27.95p per share, a 10% increase from 2011.
"A G Barr has demonstrated its resilience in the face of challenging market conditions, in particular coping with substantial raw material cost headwinds while achieving revenue growth based on brand development, innovation and improved focus on execution. Our operational performance improved substantially in the final quarter of last year and we are now beginning to see the benefits of our investment in our production assets," said CEO Roger White. "We are further reinforcing our confidence in our future growth prospects with the confirmation of our plans to invest in a new site, with substantial future capacity, in the Milton Keynes area."
Barr remains committed to its strategy of profitably building brands and ensuring that it has an efficient asset base capable of supporting its goals of future growth. With regard to its intention to invest in additional production capacity in the south of the U.K., the group said, it is in advanced discussions to construct a new production and warehousing facility at Magna Park in Milton Keynes.
"We anticipate 2012 will be another challenging year in the U.K., with household disposable incomes remaining under pressure. Despite this, we remain confident that our financial strength, backed up with strong sales momentum across our core brands, excellent innovation and our anticipated capital investment programme will facilitate further good progress," said White.