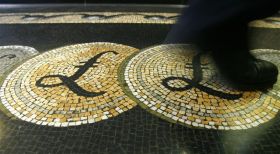 Belgian insurance company Ageas has announced plans to acquire the UK arm of the French insurer Groupama in a bid to expand its operations in the country.
Ageas said the deal, which is worth £116mn, will make it the fifth largest non-life insurer and the fourth largest private motor and personal lines insurer in the UK. The deal does not include Groupama UK\'s broking operations.
The company CEO Bart De Smet said: \"Following on from the start of the partnership with Tesco Bank in 2010, and more recently the acquisition of Kwik Fit Financial Services and Castle Cover, this acquisition also reflects the multi-channel, multi-brand distribution strategy of Ageas as a group and more specifically in the UK.\"
\"In terms of financial merits, the return on investment is expected to exceed Ageas\'s minimum return requirement of 11%,\" he added.
Barry Smith, CEO of Ageas UK, said: \"The complementary strengths of Ageas and GICL will create an exciting business focused on customer needs whilst generating a greater return for our company.\"
Groupama has had a turbulent run in the recent past, making losses on the Greek sovereign debt and other stock market investments.
The French company\'s plan to sell its UK business, which employs more than 600 people, is expected to strengthen its capital position.
However, Eamonn Flanagan, analyst at Shore Capital, told the Financial Times that inevitably there will be some layoffs.
\"This is not a highly aggressive, high-growth business,\" he noted.
Ageas has said that it is too early to confirm anything on the future of Groupama\'s employees.
But the deal is expected to assure Ageas investors considering its price and nature.
François Boissin, analyst at Exane BNP Paribas told the Financial Times: \"Investors were concerned about acquisition risk and excess cash deployment after expensive acquisitions over the past years.\"
Ageas is headquartered in Eastleigh and employs more than 5,400 people in its offices in Belfast, Bournemouth, Glasgow, Gloucester, London, Reigate and Stoke-on-Trent.