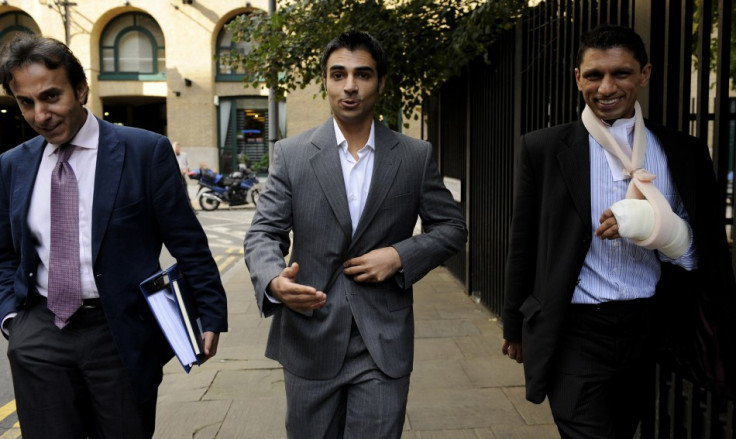 The three Pakistan cricketers and a sports agent convicted of plotting to bowl purposeful no-balls during the Lord's Test against England in the summer of 2010 as part of a wider betting scam, were all handed custodial sentences at Southwark Crown Court on Thursday morning.
Judge Jeremy Cooke deemed the severity of offences committed by the former Test captain Salman Butt, fast bowlers Mohammad Amir and Mohammad Asif , as well as agent Mazhar Majeed, worthy of imprisonment, demanding they all serve half of their sentences before being released on license dependent on behaviour.
Mazhar Majeed, the orchestrator of the lucrative betting scam, was jailed for two years and eight months having previously admitted conspiracy to cheat and to obtain and accept corrupt payments, while Butt was jailed for 30 months and held largely accountable for corrupting Amir.
Asif, who was at once stage ranked the second best fast bowler in world cricket, was sentenced to one year in prison, while Mohammad Amir was jailed for six months.
On Wednesday the judge lifted reporting restrictions on Majeed, who alongside Amir had pleaded guilty to corruption charges on September 16th. Butt and Asif maintained their innocence throughout but were found guilty of conspiracy to cheat and conspiracy to accept corrupt payments.