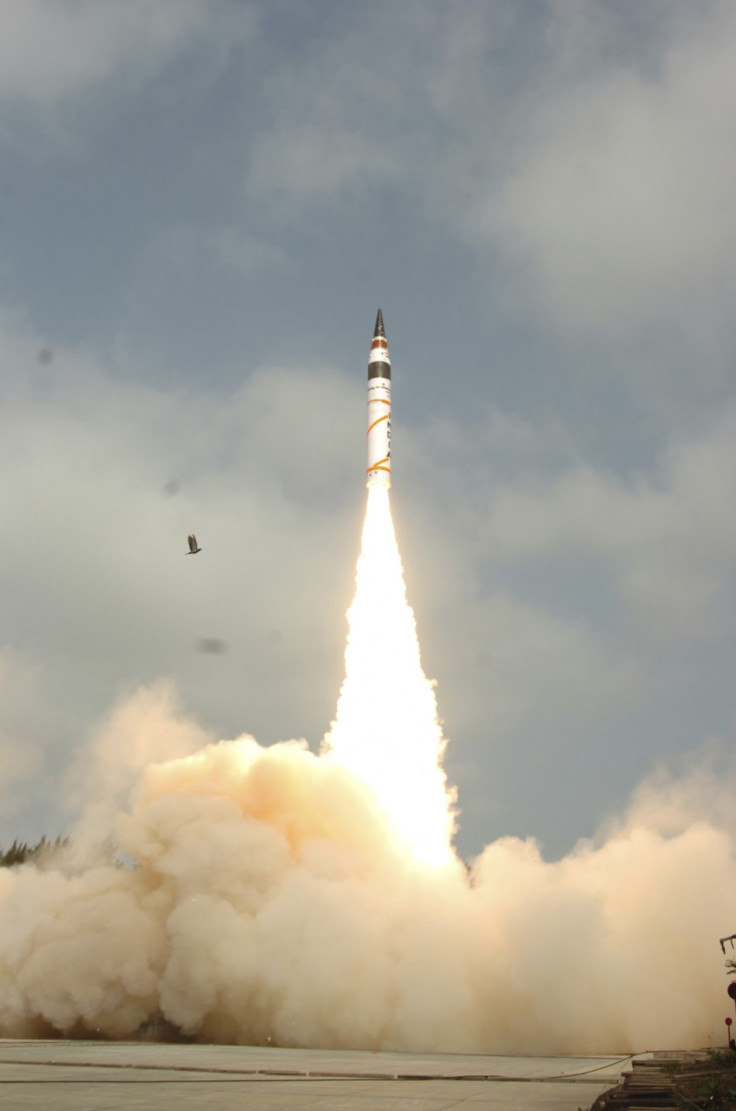 India successfully test-fired its first inter-continental ballistic missile (ICBM) and joins an elite club of countries (the United States, the United Kingdom, China, Russia and France) that possess such a missile.
The Agni-V missile has a range of more than 5,000 kilometres (3,100 miles), which can reach anywhere in China or deep into Europe and is capable of delivering a single 1.5-ton nuclear warhead.
The missile made a smooth lift-off from the launch pad after being delayed by a day due to weather conditions.
Dr Vijay Kumar Saraswat, head of the country's Defence Research and Development Organisation, told NDTV: "I am announcing the successful launch of Agni-V... making history and making our country proud in the area of missile technology. We are today a missile power unmatched by most in the world."
Experts suggest the Agni-V missile is one of India's most advanced weapons and the successful test flight strengthens the country against its rivals China and Pakistan.
Poornima Subramaniam, Asia-Pacific armed forces analyst at IHS Jane's, said: "The Agni-V can strike targets across the depth of China, potentially freeing up other short- and intermediate-range missiles for use against Pakistan and much of west and south-central China," the Wall Street Journal reported.
"While India maintains a no first-use policy, it views this road-mobile ICBM capability as technologically narrowing the missile gap between India and China," Subramaniam added.
Other experts pointed out that China's 11,200 km-range Dong Feng-31A ICBM is far more advanced than the latest one from India.
The 17.5 metre Agni-V missile is India's first three-stage rocket, with a launch weight of 50 tons and is much more advanced than the earlier two-stage models. It reportedly cost around 2.5 billion rupees (£307m) to develop and will be introduced to India's forces by 2014-2015.