US Government to End AIG Rescue by Selling Remaining Shares
234.2 million AIG shares to be sold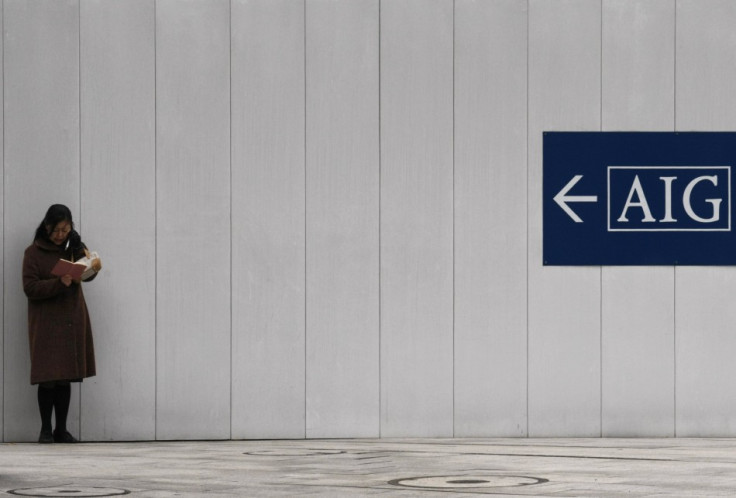 The US government has said that it is selling its remaining holding in American International Group (AIG), completing its role in the rescue of the insurer which collapsed during the 2008 financial crisis.
The Treasury Department said that it is selling all of its remaining 234.2 million shares, or 15.9 percent of AIG, in a public offering. The shares were priced at $32.50, representing a 2.6 percent discount to the closing price of $33.36 on 10 December, Reuters reported.
At that price, the sale would generate $7.6bn (€5.9bn, £4.7bn) for the taxpayers.
Nevertheless, the Treasury will continue to hold the warrants in the company obtained as part of the rescue. According to a regulatory filing in September, the Treasury had warrants enabling it to purchase about 2.69 million shares of AIG common stock at a price of $50 per share. The stock has traded above $50 only a few days in the past four years.
Unlike earlier rounds of stock sales, AIG will not be buying any shares in the latest deal, The Wall Street Journal reported, citing an AIG spokesperson.
At the peak of the financial crisis, the company suffered huge losses from its toxic mortgage-backed securities. In order to rescue the company, the government announced a massive bailout package of $182bn that effectively nationalised the insurer.
The government believed that the collapse of AIG could lead to turmoil in the global financial market, as the company's operations were intertwined with some of the world's largest financial institutions.
Subsequently, AIG's business improved under the leadership of Robert Benmosche, who effectively restructured the company by selling the ALICO insurance unit to Metlife and listing another subsidiary AIA on the Hong Kong stock exchange.
As AIG continued to improve in terms of share prices, the Treasury announced its first sale of AIG stock in May 2011, reducing its holdings in the company to 77 percent from 92 percent. The department lowered its holdings in AIG to about 20 percent in September, as it launched its fifth sale of AIG stock for $18bn.
Though the bailout by the Treasury was widely criticised, the department has already recovered more on its AIG investment than the total bailout amount. As of September, the Treasury and the Federal Reserve had received a net positive return of $15.1bn from their investment in AIG.
However, other companies including General Motors, auto lender Ally Financial Inc and small banks, rescued by the government during the financial crisis, still owe the treasury. The treasury's Troubled Asset Relief Programme would cost the taxpayers $60bn, according to a Treasury estimate.
© Copyright IBTimes 2023. All rights reserved.