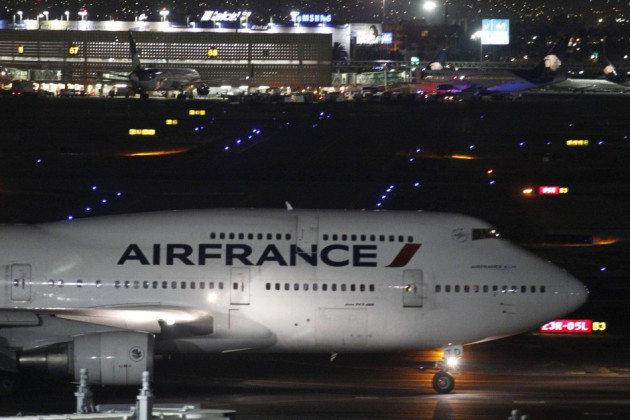 Europe's biggest airline Air France-KLM Group reported a narrower loss for the fourth quarter as higher average fares and cost reduction measures boosted group results.
Group net loss for the quarter narrowed to €235m (£203m, $311m) from €259m in the prior-year quarter. Operating loss for the fourth quarter was €143m, compared to €202m last year.
Quarterly revenues rose by 4.6 percent to €6.3bn, as unit revenue per available seat kilometre rose by 5.8 percent in passenger segment and 4.3 percent in cargo segment.
For full-year 2012, group net loss widened to €1.19bn from €809m, while revenues rose 5.2 percent to €25.63bn. Fuel costs for the year rose by €890m to €7.44bn and the company booked €471m of restructuring costs.
"The year 2012 was characterized by a slowdown in global growth and recession in Europe, but nevertheless saw a sharp increase in the fuel price. Despite this very tough context, our results were in line with our expectations, with the first effects of the Transform plan enabling us to reduce the operating loss," CEO Jean-Cyril Spinetta said in a statement.
Spinetta, who was recalled as the company head in 2011 amid weak results, earlier said that the company will cut 5,000 posts at its French arm and 1,300 more at the smaller Dutch unit.
The company is seeking to reduce its debt and pare costs through its Transform 2015 plan. Nevertheless, the success of the programme depends on fuel costs, the world economy and global trade, according to the company.
In 2012, the company reduced net debt by €500m to €6bn, while unit costs fell 0.9 percent in the fourth quarter at constant rates.
"In 2013, we will maintain strict discipline in terms of capacity management, investments and costs. 2013 will also see the full implementation of all our projects. It is therefore a crucial year for the success of the Transform plan, and the return to sustainable profitability," Spinetta added.