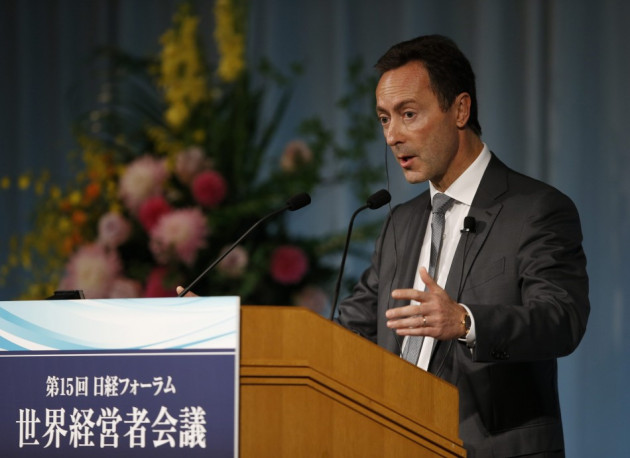 Airbus CEO Fabrice Bregier intends to double the company's current market share in Japan by 2020, posing further challenge to US rival Boeing that has recently suffered a multi-billion dollar contract loss in the country.
The European aircraft manufacturer will increase its market share to 25% from the current 13% in the next seven years, Bregier said in a speech at the 15th Nikkei Global Management Forum in Tokyo. In the next 20 to 25 years, Airbus aims at a market share of 50%.
The company looks to capitalise on the rising demand for commercial aeroplanes from the Asian markets.
"Asia will be center stage for our business in coming years," Bregier said at the forum, adding that Airbus is focusing on "the importance of getting close to growth markets."
Airbus is successfully expanding its operations in China, Bregier said. The company will increase its market share in China to 50% next year from 30% in 2005 and 5% in 1995.
Politics and Aircraft Orders
Bregier added that politics can influence aircraft purchases by carriers in Japan.
"It is clear the political environment has some influence on business as we can see here in Japan, or in Europe and the United States," Bregier said in his speech.
Two weeks before, Airbus won a multi-billion-dollar order from Japan Airlines (JAL) for the first time, ending decades-long monopoly of rival Boeing in the Japanese commercial aeroplane market. The US aircraft maker had been boasting of an 80% market share in Japan.
JAL has ordered 31 A350 planes valued at about $9.5bn (£5.9bn, €7bn) at list prices. Bregier said the JAL order was based on business concerns.
Japanese airlines including the biggest ones, All Nippon Airways (ANA) and JAL, had been relying heavily on US-based Boeing for their aircraft needs. While Boeing jets constitute 78% of JAL's fleet of 214 planes, they make 84% of ANA's fleet of 238 planes.
Taking advantage of Boeing's recent troubles with its jets, Airbus has been pushing its aircraft models, especially the profit-making long-haul jets, in the Japanese market. Its market share in Japan increased steadily as low-cost carriers chose to lease its planes.