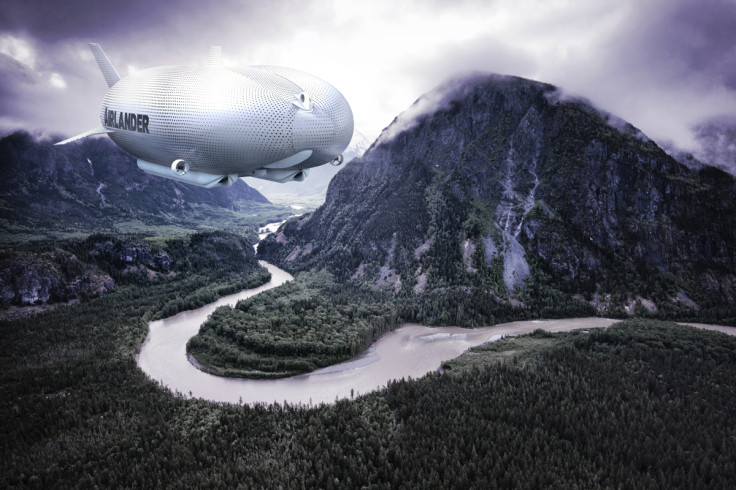 It looks like the airship will be coming back into fashion after the UK government invested £3.4m (€4.6m, $5.2m) into the Airlander 10, the world's largest aircraft.
Airships have not been very popular in the last 80 years following the Hindenburg disaster in 1937, when a hydrogen-filled airship burst into flames and killed 35 people while attempting to tether to its moorings in New Jersey.
Nowadays, blimps are only used for air advertising. They are filled with helium that is maintained at a low pressure, and the public is rarely ever allowed to ride in one.
However, since the 1970s, aviation engineers have been working on designs for commercially viable airships with many of these unsuccessful attempts funded by the US Army.
Hybrid Air Vehicles, based in the UK and founded in 2007, is borne from one of these many attempts.
Rather than building an airship that comes with cigar-shaped balloons filled with air, the firm has created an aircraft powered by vectored thrust from its diesel engines during take-off, landing and steering.
It stays afloat using helium released via pressurised air pockets and has a hovercraft skirt with thruster fans that enable it to land on any type of surface without requiring ground crew.
The Airlander 10 is a gigantic 300ft-long airship made of Kevlar, mylar and carbon fibre. It can carry about 20,000 pounds (9,072kg) of cargo for up to five days at a time without needed to land, or smaller cargos for almost three weeks.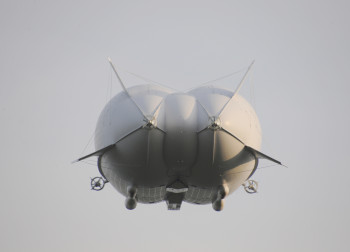 The airship was originally built for the US Army for surveillance and reconnaissance, as part of the Long Endurance Multi-Intelligence Vehicle (LEMV) programme, and although there was a great deal of interest when the aircraft had a test flight in New Jersey in 2012, budget cuts ended up grounding the programme completely.
Undeterred, Hybrid Air Vehicles has now bought the airship back from the US and, with a new grant from the Government-backed Innovate UK, the Airlander 10 is now undergoing testing on its engines.
The reason the UK government is so interested in this aircraft technology is that it has the potential to be used as a commercial airline, as well as for humanitarian aid relief, mapping and geographic monitoring and off-shore drilling support.
It is hoped that Airlander 10 will be in the air by 2016, and according to US tech-focused website the Verge, the project would create an additional 1,800 jobs in the UK.
In the meantime, people interested in the airship can join the Airlander Club to follow Hybrid Air Vehicles' developments with the airship.
Members of the club will receive access to the aircraft hangar when it is opened to the public and will be placed on the priority queue for initial passenger flights, as well as having their name inscribed on the hull of the ship.