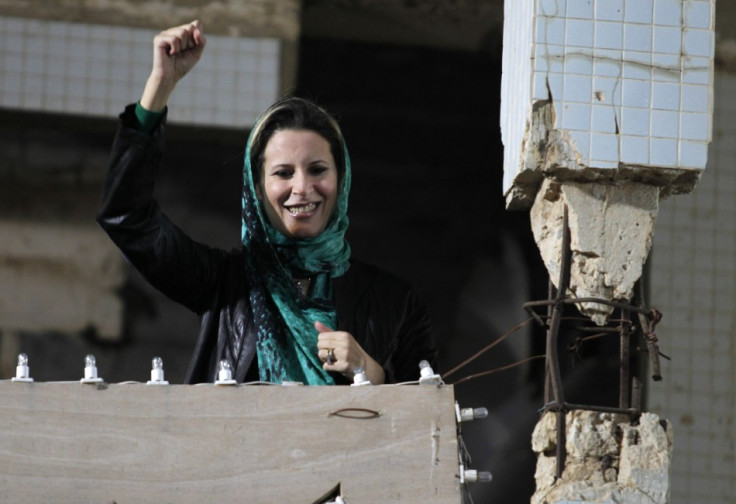 Aisha Gaddafi's Call for the overthrow of the National Transitional Council (NTC) in Libya has angered Algeria, it emerged Thursday.
In an audio message broadcasted on Syria's al-Rai channel, the same television station which broadcasted Gaddafi's messages to his supporters during the conflict, Aisha Gaddafi called for a new revolution against the NTC which she said had "arrived with the planes of Nato."
"My father has not left, he is always among us," she said, following the traditional 40-day mourning period after his death. "Don't forget the orders of your father urging you to continue fighting, even if you no longer hear his voice."
"Avenge the blood of your martyr. Revolt against the new government."
Algeria's Foreign Ministry has now described Gaddafi's daughter comments as "unacceptable" and warned she has abused the hospitality of the country that had accepted to host.
A Pregnant Aisha left Libya in August and headed to Algeria with her mother and two brothers where they were granted exile on humanitarian grounds.
"We deplore these unacceptable statements as much as we deplore the fact that Madame Aisha Gaddafi has violated, for the second time, the rules of the hospitality that was accorded to her in Algeria as a humanitarian gesture," said Amar Belani, spokesman of Foreign Minister Murad Medelci.
"The Gaddafi family is hosted in Algeria for a (limited) time," he said in a statement quoting the minister, also warning that the "new transgression" would carry consequences.
Aisha, who had made similar comments back in September, was asked, like the rest of her family to refrain from making public statement by the Algerian government.