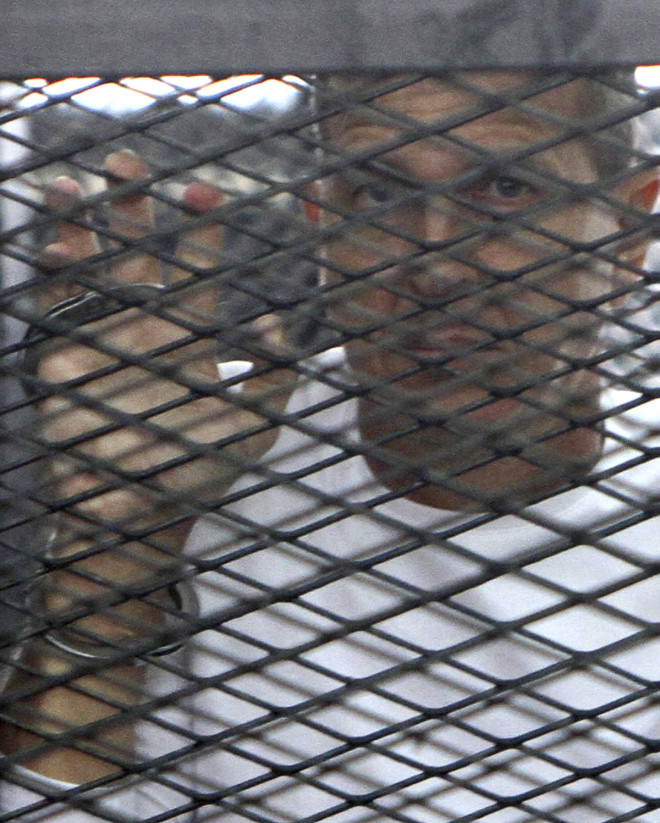 A Cairo court has adjourned the trial of three journalists working for the English version of Al Jazeera, after lawyers representing two of the defendants quit the case.
Australian journalist and former BBC correspondent Peter Greste, Canadian-Egyptian acting bureau chief Mohammed Fahmy and producer Baher Mohammed, an Egyptian, face charges of belonging to and aiding a terrorist organisation - the Muslim Brotherhood.
However the trial has now been adjourned until 22 May following the resignation of three lawyers representing Greste and Mohammed, who claim Al Jazeera is using the case to insult Egypt and jeopardising the defendants.
"The Al-Jazeera channel is offending Egypt," lawyer Farag Fathi said, according to AP.
Al Jazeera has previously branded the hearing, in which lawyers have been ordered to pay over £100,000 to view five CDs of video evidence against the journalists, as "farcical".
However the Doha-based network denied the allegations put forward by the lawyers.
The development came as the condition of hunger-striking imprisoned Al Jazeera journalist Abdullah Elshamy, who works for the Arabic edition, had worsened to the point that he could die within a few days.
Elshamy was arrested on 14 August while covering the violent crackdown at Cairo's Rabaa Al-Adaweya Mosque but he has never been charged.