Al Qaeda leader Ayman al-Zawahiri dubs Isis 'extremists' and calls for unity in fighting Assad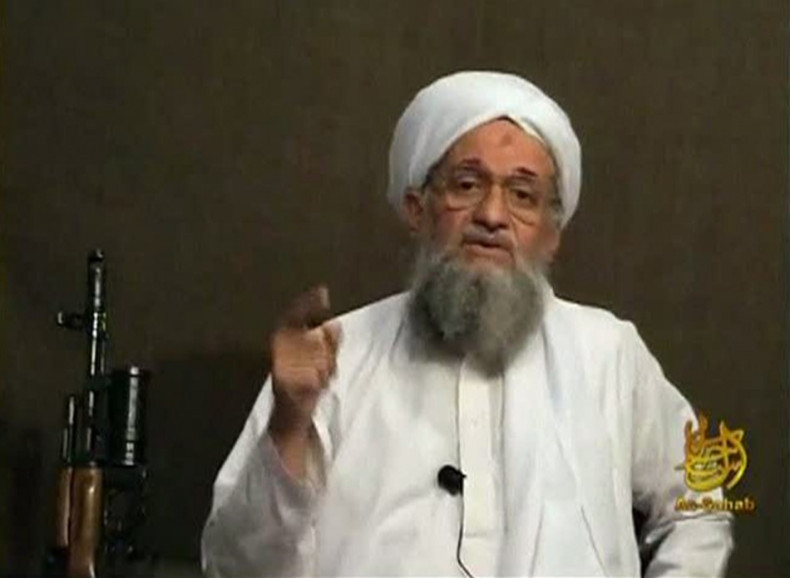 Al-Qaeda leader Ayman al-Zawahiri has urged rival militant groups in war-torn Syria to unite or risk death while describing the Islamic State (Isis) as "extremists", in an audio recording released on Sunday 8 May. He also called on fractious jihadi groups in Syria to unite against Russia and "western crusaders".
Amid the sustained air strikes from western forces and Russia plus ground attacks from Bashar al-Assad's army, Al-Qaeda and IS (Daesh) have come into conflict in Syria as land and resources shrink. They once enjoyed an uneasy truce, but a power struggle among high ranking Al-Qaeda commanders and Isis leader, Abu Bakr al-Baghdadi, has left tensions at breaking point.
Earlier in May, Isis militants executed a senior al-Qaeda-affiliated Jabhat al-Nusra commander after accusing him of assassination attempts against IS chiefs. After much-success expanding in Syria and Iraq, IS sees al-Qaeda as a "downed enemy" with the organisation even losing influence in once-favourable lands in Afghanistan to the Islamic State.
Fighters have been tempted by with promises of improved weaponry but Jabhat al-Nusra, along with the militant group Ahrar al-Sham, have formed an alliance known as Jaish al-Fatah, which has carried out numerous successful attacks on Syrian and Iranian troops near the embattled city of Aleppo.
Before now, the two groups have, unsuccessfully, tried to merge into one unit and Zawahiri reportedly said in the audio recording that they should once-again fight together against Assad and the west. "We have to want the unity of the Mujahideen in Sham [Syria] so it will be liberated from the Russians and Western Crusaders. My brothers ... the matter of unity is a matter of life or death for you."
The Egyptian, who was crowned the leader of al Qaeda in June 2011, just weeks after terrorist Osama bin Laden was killed in Pakistan, also said he supports al-Nusra's plan to create a new sovereign state in Syria that would rival the IS-declared 'caliphate' that bridges Syria and Iraq.
He added: "If they create their government, and choose their emir, what they choose is our choice," Zawahiri reportedly said, calling IS militants "extremists and renegades." It is not the first time that IS has been criticised by fellow Islamic extremists over their brutality – the Taliban has also slammed the group for its "obsession" with beheadings, which are given for petty legal infringements.
Up until 2013, Isis and al-Qaeda were part of a single group until the Isis expansion into Syria against the wishes of Zawahiri. In an audio clip released in September he angered the IS high command by dismissing the legitimacy of leader al-Baghdadi.