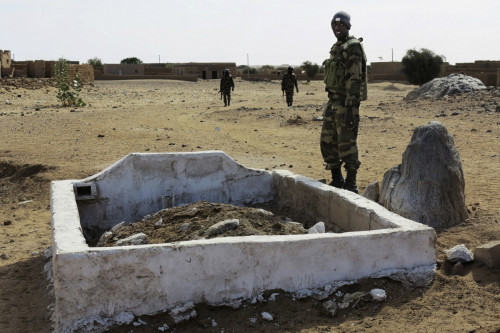 The Movement of Oneness and Jihad in West Africa (Mujao), an al-Qaida affiliate in the African continent, has claimed responsibility for the abduction of a Red Cross crew in Mali.
The Mujao's announcement came hours after the team was reported missing in the landlocked West African nation.
"Thanks to God we seized a 4X4 (vehicle) of the enemies of Islam with their accomplices," a spokesperson for the group Yoro Abdoulsalam told AFP assuring the crew members "are alive and in good health".
The Red Cross had earlier said that one of its vehicles carrying five people went missing a few days back in the restive northern Mali region. It appears they were kidnapped when the vehicle was travelling between Kidal and Gao towns.
The international body has confirmed all the missing people were Mali nationals.
"At this stage we're exploring all possibilities. We're extremely worried and we're contacting everyone to try to localise them," Red Cross spokesperson Alexis Heeb told the agency.
Mali continues to be under severe unrest after the coup in March 2012 in which the Tuareg rebels, backed by Islamist militant outfit al-Qaida, ousted the government in the northern parts of the country.
The Islamist extremists constantly stepped up their offensive in the African nation and attempted to reach the capital Bamako in southern Mali, prompting a surprise military strike from France in January 2013.