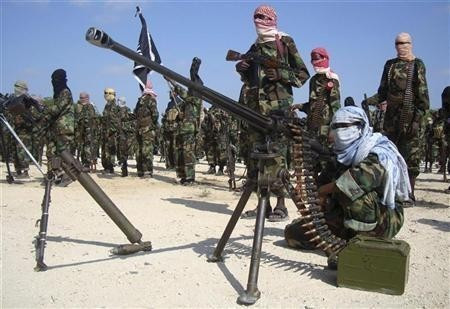 US navy Seals who stormed a town in southern Somalia were attempting to snatch a Kenyan commander of al-Shabaab, the militant group behind the recent seige at the Westgate mall in Nairobi.
However, reports suggest the commander, known only as Ikrima, evaded detection and there is no evidence he had been killed during the raid.
According to an Obama administration official, cited by CNN and the New York Times, Ikrima is suspected of plotting several attacks outside Somalia.
Ikrima is not thought to have played a role in the Westgate mall siege, but he reportedly had a hand in the East Africa embassy bombings in 1998 and the Mombasa attacks of 2002.
The Westgate attack, and threats of similar attacks on western interests in the region, prompted the Seal raid on the al-Shabaab stronghold of Barawe.
Ikrima is said to be of Somali origin and US intelligence officials say he was associated with two high-profile al-Qaida commanders, both of whom are now dead.
The anti-terror operation in the southern Somali town of Barawe failed to capture Ikrima and there is no evidence as yet that he may have died during the raid.
The amphibious snatch-and-grab operation was carried out by Seal Team 6, the unit responsible for killing former al-Qaida leader Osama Bin Laden. The commandos backtracked after encountering heavy gunfire from the insurgents.
"The mujahidin repulsed their attack and in Allah's wishes they have and we chased them until they reached the coast. We have killed one white officer and wounded at least two others," an al-Shabaab spokesperson said, according to All Africa.com.
US officials said no American personnel was killed or injured in the operation.
Apart from the Somalia raid, US commandos also launched a separate operation in Libya resulting in the capture of top al-Qaida operative, Nazih al-Ragye, also known as Abu Anas al-Libi.